Integumen partners with Highlands Natural Resources on CBD wound care project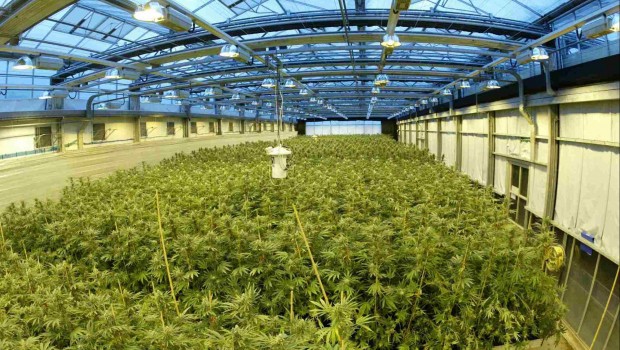 Integumen confirmed on Friday that Highlands Natural Resources has entered into a two-year agreement to provide hemp-derived cannabidiol (CBD) to Cellulac - 9.35% owned by Integumen - for conversion to medical grade CBD.
The AIM-traded firm said the CBD was being grown under quality-controlled conditions, and contained less than 0.2% tetrahydrocannabinol (THC), which is the component of the cannabis plant that gives the user a 'high'.
That medical grade CBD would then be incorporated into, and tested on, Integumen's CBD-infused wound care 'Wound pHase' and 'STOER' range of skincare products.
Under the agreement, Highlands would supply CBD to Cellulac for the conversion into medical grade CBD, which would then submit the finished products to Integumen's 'Labskin' test facilities.
The CBD would be infused onto Integumen's WoundpHase and STOER range of wound care and skin care products, providing a vertically integrated farm-to-finished product.
"We are delighted to be part of this agreement with Highlands," said Integumen chief executive officer Gerard Brandon.
"To satisfy regulatory authorities in multiple jurisdictions, it is necessary to identify the origin of each plant and confirm the supervised growth from seed, extraction and shipment.
"The CBD market is still evolving, so it is imperative that any CBD infused treatments in wound care and skin care are subject to the highest testing standards, scientific verification and validation prior to product launch."
Robert Price, the executive chairman and chief executive officer of Highlands Natural Resources, added that with more than 110 varieties of hemp, there was a requirement to provide "quality" hemp-derived CBD to meet specifications for the medical, cosmeceutical and pharmaceutical sectors, grown under supervised quality-controlled conditions.#
"Our state-of-the-art, 33,000-foot indoor hemp growing facility in Colorado offers the quality and consistency grade needed to meet those requirements and we welcome the recognition of the quality products and the opportunity to collaborate with Cellulac and Integumen to deliver consumer products for wound care and skin care consumer products in the shortest possible time."