Inland Homes progresses plans for 1,650 houses at three sites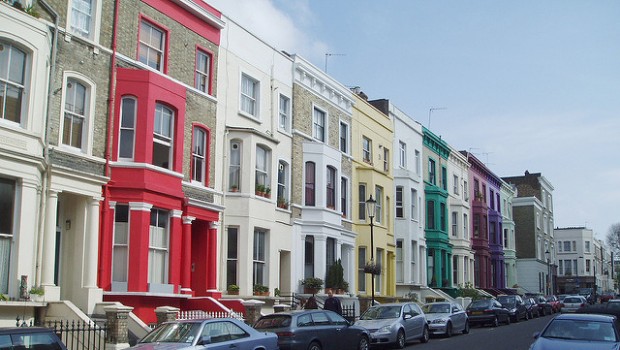 Developer and housebuilder Inland Homes has submitted two "major" brownfield planning applications in Staines-upon-Thames, Surrey and Basildon, Essex, it announced on Monday.
The AIM-traded firm said that in addition, it secured three new brownfield opportunities in the London borough of Barking and Dagenham.
In Staines, it said it had made a major planning application on the site of the former telephone exchange and Masonic Centre - a brownfield site in the town centre - on behalf of the owners.
The scheme, designed by Assael Architecture, would provide 206 residential units across two buildings of 13 and 15 levels, including 94 affordable homes, as well as landscaped amenity, "extensive" public realm improvements, and enhanced pedestrian links.
Inland said the planning application was scheduled for a committee decision around March 2021.
If the application was successful, Inland would have the option to acquire the site.
In Basildon, it said that in conjunction with Homes England, which has a majority interest in the site, it submitted a hybrid application for up to 700 new homes, including a detailed first phase of 74 units on a 54-acre brownfield site allocated for development.
A "significant number" of the new homes would be affordable for both rent and shared ownership, with the development to be known as Gardiners Park Village.
It said the application would include the provision of a site for a new school, and up to 25,000 square metres of flexible business space designed for start-up companies.
The scheme would also incorporate the re-provision of sporting facilities both on and off site, with the planning application scheduled for a committee decision around April 2021.
Inland said the land would be drawn down in phases over a five-year period.
Finally, at Barking and Dagenham in London, Inland said it had secured three new brownfield opportunities, which together would provide more than 800 new homes.
Planning applications for the sites would be submitted during the first half of 2021.
The planning application was scheduled for decision in late 2021, and if the application was successful, Inland would have the option to acquire the sites.
"Our land and planning teams have been extremely active during this year to bring forward these significant brownfield sites for development of over 1,650 homes," said chief executive officer Stephen Wicks.
"We welcome the government's support for the industry during these difficult times. Inland are responding to the UK's urgent demand for new homes, supporting efforts to increase affordable housing and create wider economic activity.
Working with build-to-rent funds, housing associations as well as providing homes for sale at the affordable end of the market, we have strong demand for our well-located, attractively designed developments."
At 1208 GMT, shares in Inland Homes were up 1.85% at 66p.