Ingenta declares interim dividend after 'solid' first half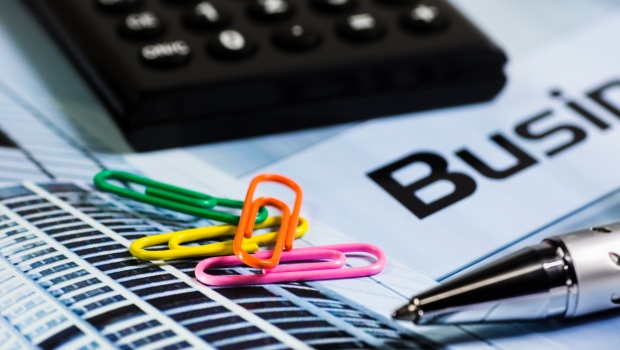 Publishing software and services provider Ingenta reported group revenues of £5.1m in its first half on Monday, down marginally from £5.2m year-on-year, although the recurring revenue share improved to 85% from 82%.
The AIM-traded company said its gross profit margin in the six months ended 30 June was 47%, up from 44% a year earlier, while adjusted EBITDA improved 34% to £0.7m.
Cash from operations was 10% higher at £1.3m, while its closing cash balance increased to £3.1m from £2.3m at the end of December.
Cash generation totalled £0.8m in the period, compared to £0.9m in the same period of 2020, while earnings per share rose to 2.26p from 2.1p.
A total of 0.235 million shares were repurchased under the firm's share buyback programme in the first half, with the board announcing the introduction of a progressive dividend policy, with an interim payment of 1p per share.
On the operational front, two 'Edify' deployments were completed in the period, alongside two IP Management deployments.
A "major" infrastructure project was completed to improve the resilience of hosting services, while the board said the company's profile was "substantially de-risked", with an ongoing annual cost base of £9.5m.
"The results for the first half of the year have been solid, with an underlying theme of improved operational efficiency," said chairman Martyn Rose.
"The group has embraced a flexible working model and invested in the necessary infrastructure to further improve resiliency and the breadth of our service offering.
"In tandem, a new sales and marketing approach is being rolled out to widen our reach and improve penetration into adjacent vertical markets."
Rose said the current economic climate had "somewhat dampened" results in that area, but the company remained "optimistic" that deals could be concluded in the coming months.
"Additionally, the recurring revenue base of the group continues to improve, and is the result of a reinvigorated focus on project delivery along with customer uptake of a broad layer of service options that are increasingly relevant to businesses changing needs.
"Financially, I'm pleased to report the group has continued to deliver strong operating cash inflows of £1.3m, which has enabled us to invest in forward-looking infrastructure to deliver our services whilst also facilitating a share buyback programme."
Martyn Rose said that given Ingenta's consistent levels of cash generation and balance sheet strength, it was aiming to instigate a dividend policy which would pay out 50% of normalised annual free cash flows.
"Consequently, we intend to pay an interim dividend of 1p per share for the 2021 financial year, with a final dividend to be communicated in due course."
At 0906 BST, shares in Ingenta were up 0.61% at 66.4p.