Impax profits decline as revenue remains stable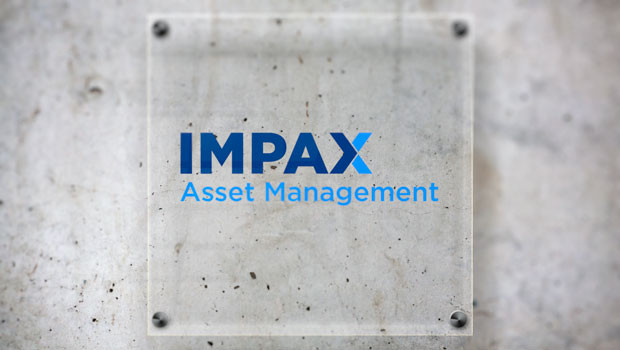 Impax Asset Management reported a rise in assets under management to £40.1bn at the end of its first half on Wednesday, from £38bn a year earlier, and £35.7bn in the second half of 2022, while its profits declined.
The AIM-traded firm said revenue for the six months ended 31 March totalled £88m, remaining relatively stable compared to £88.6m in the same period last year, and £86.8m in the second half.
It reported an adjusted operating profit of £27.3m, which was down from £34m year-on-year and £33.4m in the latter half of last year.
Shareholders' equity at the end of the period stood at £119.7m, an increase from £112.3m at the end of September.
Adjusted diluted earnings per share came in at 17.2p, down from 21.1p a year earlier and 21p at the end of the prior half-year.
Impax declared an interim dividend per share of 4.7p, consistent with last year's interim dividend.
The total dividend for the 2022 financial year, meanwhile, amounted to 27.6p.
"Impax has delivered a solid first half to its financial year, despite challenging macroeconomic conditions," said chief executive officer Ian Simm.
"Thanks to positive net flows and rising equities markets, our revenue grew compared to the second half of 2022, while adjusted operating profit fell, reflecting our investment in people and systems to support our growth strategy and to increase our operational resilience.
"We continue to carefully manage our costs in line with external market conditions and at the end of the period, our run-rate adjusted operating margin was 31.8%, only slightly lower than the equivalent figure at the start of the period, 32.6%."
Simm said Impax's approach positioned it well to benefit particularly from supportive policy and regulatory drivers, including the Inflation Reduction Act in the US and equivalent measures in Europe and Asia.
"Asset owners and advisers continue to be attracted to the investment opportunities arising from the transition to a more sustainable economy and, notwithstanding the current backdrop of weak market sentiment, our pipeline of new business remains healthy."
At 1123 BST, shares in Impax Asset Management Group were down 10.93% at 702.77p.
Reporting by Josh White for Sharecast.com.