Rosslyn Data Technologies scores three new contracts for £0.5m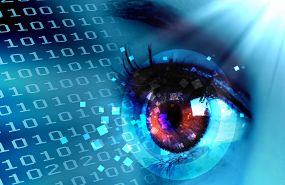 Rosslyn Data Technologies on Monday won three procurement and supply chain analytics solutions delivery contracts with a combined value exceeding £0.5m over their full-term.
The global big data technology company said the data challenges represented by the contracts are "extremely high" due to the fact that all three companies are diverse in geographies and languages, as well as a multitude of data repositories and ERP systems.
The AIM traded company said all three contracts include options to extend beyond the initial terms and add additional service capabilities.
Initial implementations of these projects are expected to be completed in less than eight weeks, including providing a complete data analytics enrichment, aggregation and dashboarding service.
Roger Bullen, chief executive of Rosslyn, said: "I am delighted that Rosslyn has won more high profile clients in an extremely competitive and demanding process. Our focus on the complex supply chain and procurement data analytics market continues to deliver opportunities and these important wins demonstrate the continued demand for our data services in this growing sector."
The RAPid technology platform provided by Rosslyn is designed to allow clients to bring together data from multiple sources and enable them to improve data quality, monitor risks, visualise issues and develop their own analytical views and processes to reduce cost and improve efficiency.
"Being selected by these companies validates that our RAPid Analytics Platform is the technology of choice for companies serious about leveraging the value of their data to improve business performance. I believe that these wins underpin the progress we are making in increasing our average annual contract value, which continues to grow, and lifts our ARR to over £6M," said Bullen.
Rosslyn Data Technologies' shares were up 1.40% at 7.25p at 1101 GMT.