IGas Energy reserves rise as it focuses on conventional business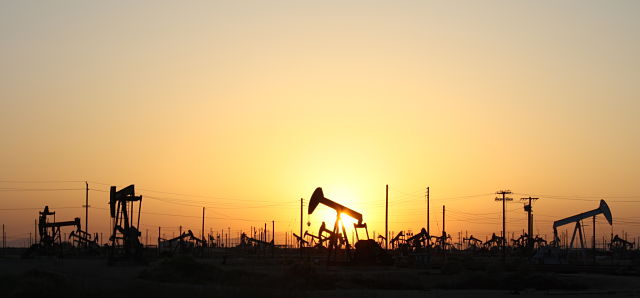 IGas Energy updated the market on its reserves, trading and operations for the year ended 31 December on Thursday, reporting an increase in net proven reserves to 10.55 million barrels of oil equivalent at period end, from 9.78 million barrels a year earlier.
The AIM-traded firm said proven and probable reserves were up to 16.05 million barrels of oil equivalent, from 14.56 million barrels, while proven, probable and possible reserves were up marginally to 19.6 million barrels of oil equivalent, from 19.2 million barrels.
On the operational front, IGas said net production averaged 2,325 barrels of oil equivalent per day for the year, which was within guidance, while operating costs were around $30 per barrel of oil equivalent at an average 2019 exchange rate of £1 to $1.28.
It said it anticipated net production of between 2,250 and 2,450 barrels of oil equivalent per day, and operating costs of around $30 per barrel of oil equivalent assuming an exchange rate of £1 to $1.30, in 2020.
The company said its Waterflood projects remained on track both in terms of delivery and budget, and were expected to be online in the first half of 2020.
At the Scampton waterflood project, the board said pipeline construction was now complete, with site construction continuing as planned, and at the Welton waterflood project, well integrity tests had been successfully completed, with the project set to progress as planned.
IGas said the planning inspector had now submitted his recommendation report on the Ellesmere Port Appeal to the Secretary of State, with a decision expected on or before 8 April.
The board said it was continuing its work to analyse the data set at Springs Road.
On the subject of the ongoing moratorium on issuing hydraulic fracturing consents, IGas said it was still working with its partners and the relevant regulators to demonstrate that it could operate safely and environmentally responsibly, as it had done onshore in the UK "for many decades".
It acknowledged that each site and basin could have "substantially different" geology, adding that it was continuing to analyse and understand the data available.
Looking at its finances, IGas noted that a $40m reserve base loan was agreed in October, with a drawdown in November to repay secured bonds.
The board said the loan gave it more available capital to grow its conventional business, while it also reduced its financing costs by around $1m on an annualised basis.
It generated about £15.5m of free operating cash flow in 2019 from its conventional business, before administrative expenses, capital investment and finance costs.
Cash balances as at 31 December totalled £8.2m, and net debt was £6.2m.
At period end, the group said it had hedged a total of 420,000 barrels for 2020, using a combination of puts for 292,500 barrels at an average downside protected price of $51.40 each, and fixed price swaps for 127,500 barrels at an average fixed price of $58.70 each.
The firm said it incurred net cash capital expenditure of £6m in 2019, and expected net cash capital expenditure for 2020 to be £10m1, of which £3m would be on its producing assets and £7m would be on future development.
"The production business has performed well in 2019 and continues to generate strong free operating cash flow," said chief executive officer Stephen Bowler.
"The good performance by our production assets alongside project results and progression means that we have today reported over 250% 2P reserves replacement, demonstrating the significant upside in our conventional portfolio."
Bowler said the independent expert's valuation of its conventional assets was around $180m on a proven and probable (2P) net present value at a 10% discount (NPV10) basis, which was an increase of $20m compared to a year ago - significantly in excess of IGas' current market capitalisation.
"During 2019, ahead of the moratorium, we also made significant progress on our shale assets in the East Midlands, confirming our prognosis that we have a world-class gas resource in the Gainsborough Trough.
"The UK currently imports in excess of 50% of its energy requirements.
"As we transition to becoming independent from the EU and focus on our climate change ambitions, there is a growing need to develop domestic energy sources, including oil and gas, which have both economic and environmental advantages."
IGas said it planned to announce its results for the year ended 31 December on 26 March.
At 1017 GMT, shares in IGas were up 1.95% at 40.27p.