IGas Energy recovers from first-half production difficulties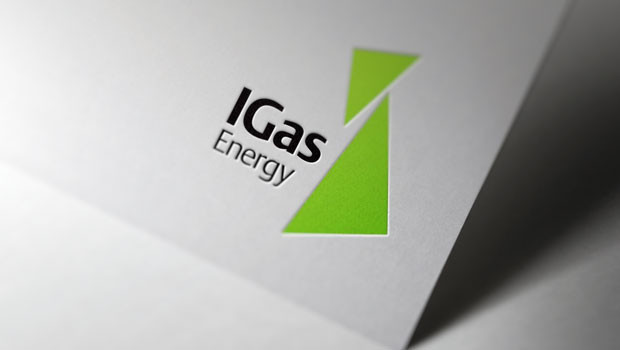 IGas Energy said in a trading update on Thursday that its net production for 2022 averaged 1,898 barrels of oil equivalent per day, impacted by supply chain issues and equipment failure in the first half.
The AIM-traded firm did say that a production drive was initiated in October, resulting in peak production of 2,432 barrels equivalent per day averaged across five days, and 2,221 barrels equivalent per day in December net to IGas.
It said it expected net production of around 2,000 barrels equivalent per day, and operating costs of around $41 per barrel for 2023.
Planning conditions for the drilling of a well in the Corringham field had now been fully discharged, with Environmental Agency permits expected imminently.
The company said the Corringham project's development had enabled the conversion of 350 million barrels of oil equivalent resources to 2P reserves, as reflected in its 2022 competent person's report, with an anticipated incremental production of around 100 barrels per day.
A planning application for Glentworth had also been submitted, with a potential for an additional 200 barrels per day.
The board also noted that the Green Heat Network Fund Investment Committee's funding decision was expected in the coming weeks.
On the financial front, as at 31 December IGas' cash balances totalled £3.1m, with net debt of £6.1m.
The company had a net cash capital expenditure of £7.9m in 2022, and its ring fence tax losses were around £260m.
"2022 has been a year of change and refocus for the company as we optimise our existing onshore assets to better position ourselves for a lower carbon future," said interim executive chairman Chris Hopkinson.
"Commodity prices remained strong during the period with a resulting positive impact on income and cash generation from our underlying oil and gas assets, enabling us to halve our net debt to £6.1m from £12.2m.
"We made up for significant falls in production in the first half due to equipment failures to finish the year in line with expectations, at 1,898 barrels equivalent per day."
Hopkinson said the fourth quarter production drive ensured that wells, plant and equipment had the maximum uptime.
"As we move into 2023, our focus will be on maintaining and increasing production on our more profitable fields, whilst attempting to drive down costs across the portfolio.
"We have made significant progress during the year in bringing our vision for decarbonisation of large-scale heat using geothermal energy, in the UK, closer to fruition.
"We have been working closely with government, academia and commercial partners to accelerate support for and understanding of this proven technology."
At 1514 GMT, shares in IGas Energy were down 3.86% at 19.95p.
Reporting by Josh White for Sharecast.com.