iEnergizer reports strong full-year growth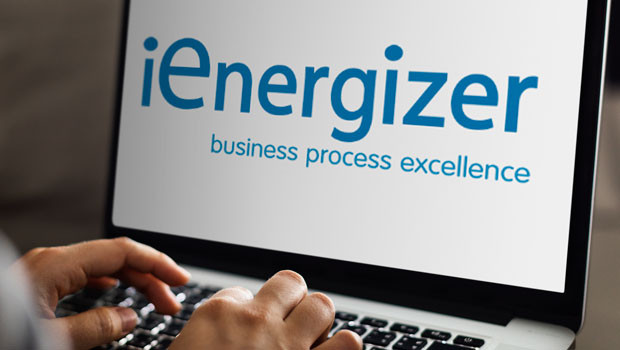 Digital technology and media specialist iEnergizer reported a strong set of results on Thursday, with total revenue up 32.4% to $265.2m (£217.29m).
The AIM-traded firm said service revenue was ahead 32.8% year-on-year for the 12 months ended 31 March, at $260.3m.
EBITDA rose 51.3% to $97.3m, representing an EBITDA margin of 36.8%, expanding from 32.1% in the 2021 financial year.
Operating profit was 58.5% firmer at $91.3m, up from $57.6m, while profit before tax was 55.5% higher at $83.2m and profit after tax expanded 52.3% to $74.5m.
Earnings per share grew by 50% over the prior year to 39 US cents, while net debt narrowed to $100m from $115.9m.
The board declared a final dividend of 13.8p per share, with a dividend record date of 1 July, in addition to the interim dividend of 8.12p paid in December.
It said the shares were expected to go ex-dividend on 30 June, with the distribution to be paid on 1 August.
"We are delighted to report another strong performance by iEnergizer, achieving significant growth in revenue and exceeding market expectations for EBITDA, due to the significant progress made by colleagues across all divisions, focusing on high margin revenue," said chairman Marc Vassanelli.
"Reflecting the group's strong balance sheet and the cash generative nature of the business, coupled with the board's confidence in the business strategy and growth prospects, we are pleased to announce a final dividend of 13.8p for fiscal 2022, in line with our progressive dividend policy adopted in 2019.
"Importantly, we have secured several new customers across each of our divisions, as well as maintaining and deepening relationships with our existing key customers."
Vassanelli said the business maintained a "successful focus" on recurring revenue streams, capitalising on its "advantageous position" to service existing and new customers' needs in the "evolving" digital technology landscape.
"The first three months of fiscal 2023 have started well, continuing the recent positive trend, with extensions of existing contracts.
"With iEnergizer's solid foundation, its proven strength in operational execution, new sales initiatives, differentiated offerings, healthy balance sheet, and with substantial opportunities for further growth identified, the board is confident in the company's continued growth path as a unique, end-to-end digital solution enabler."
At 1121 BST, shares in iEnergizer were up 8.22% at 487p.
Reporting by Josh White at Sharecast.com.