Idox ends year in solid position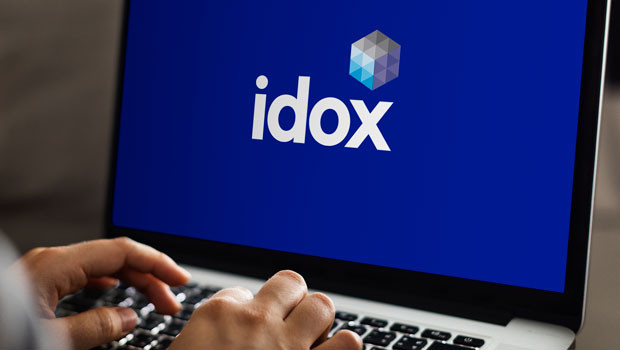 Information management software company Idox reported a "resilient performance" in a trading update on Wednesday, against a backdrop of economic uncertainty.
The AIM-traded firm said it made progress towards a number of its medium-term strategic goals in the 12 months ended 31 October, putting it on a "strong footing" for the future.
It said its focus on winning and retaining long-term recurring revenue contracts with "high-quality" customers resulted in record full year order intake of at least £74m, up 19% on the 2021 financial year and providing "good visibility" into the 2023 period.
The board said it expected to report a 15% increase in full-year adjusted EBITDA to £22.5m, in line with expectations.
Revenue was expected to be up 6% to £66m, and recurring revenue was anticipated to be up 12% over the period to £40.5m.
As a result, the group said it expected to deliver an improved adjusted EBITDA margin of 34%, compared to the 31% it recorded in the 2021 financial year.
The group said its net debt at year-end totalled £6.7m, making for a reduction over the year from the £8.1m it reported at the end of October last year.
It said it was maintaining "significant" balance sheet flexibility and strength, including a £35m revolving credit facility and a £10m accordion.
As it reported in early October, Idox acquired land mapping and GIS company Landhawk for £1.5m, including an initial cash consideration of £1.1m.
The board said Landhawk further strengthened its GIS capabilities following the acquisitions of Aligned Assets, thinkWhere and exeGesIS in the 2021 period.
It said it was continuing to pursue a number of acquisition opportunities, but remained focussed on ensuring strategic alignment while maintaining a "disciplined approach" to valuations.
Idox said it started the 2023 financial year with "strong" recurring revenue and "good levels" of contract renewals, a "solid" order book and a "healthy" pipeline.
As a result, its expectations for 2023 were unchanged, although it was cognisant of the current economic environment.
"We have laid the foundations for sustained success at Idox, and against a challenging macroeconomic backdrop, we have delivered a robust set of results," said chief executive officer David Meaden.
"With recurring revenue and order intake up, we are well positioned to continue our success over the coming years, supported by a strong balance sheet.
"Pleasingly, we have seen significant success in areas of strategic focus, notably with Idox Cloud where we have seen 15 new sales during the period, which bodes well for our future performance."
Meaden said the integration of recent acquisitions had progressed well, adding that Idox had made several adjustments to its operating business, building capacity for future growth.
"I am pleased that our leadership development programme has ensured that all new senior appointees have been internal candidates.
"We have a strong balance sheet position, leaving us well placed for an accretive buy and build programme.
"This, alongside our accelerating organic growth, will create significant value for shareholders and wider stakeholders going forward."
At 0937 GMT, shares in Idox were flat at 60.7p.
Reporting by Josh White for Sharecast.com.