i3 Energy upbeat on full-year performance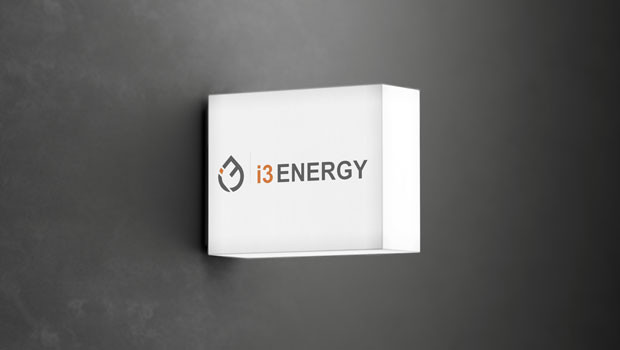 Independent oil and gas company i3 Energy reported consistent organic production growth throughout 2022 in its results on Wednesday.
The AIM-traded firm said it experienced four quarters of production growth, with peak daily rates exceeding 24,000 barrels of oil equivalent per day.
It also announced an increase in dividends declared, with dividends rising from £3.4m in 2021 to £17.4m in 2022.
Additionally, i3 Energy announced dividend guidance of £24.5m, or 2.052p per share, for 2023.
The company said its capital programme in 2022 was robust, with expenditure of £75.8m facilitating the drilling of 31 gross wells and contributing to the expansion of its leasehold position, which now stood at 628,000 net acres.
It said the wells drilled, particularly in the strategically-important Simonette and Clearwater acreage, demonstrated aggregate well productivity that either met or exceeded management expectations.
The company said it actively pursued growth opportunities through various means, including participation in land sale auctions, farm-ins, joint ventures, and partner consolidation.
As a result, i3 expanded its acreage in the strategic Clearwater play to more than 69,600 acres on 109 sections, with an average working interest of 76%.
Additionally, i3 Energy farmed out 25% of the Serenity licence to Europa, who covered 46.25% of the Serenity 13/23c-12 appraisal well costs.
The successful drilling of that well in October had prompted the company to evaluate potential development options, the board noted.
i3 said the 2022 capital programme also had a positive impact on its reserves growth, reporting a substantial 18% increase in its proved-plus-probable reserves (2P), reaching 182 million barrels of oil equivalent.
That growth translated to an impressive reserves replacement rate of 479% on a 2P basis.
The company said it now had 376 gross booked drilling locations within its audited reserves and a total of 940 locations, including un-booked prospects.
"Following an active period of acquisitions over the course of 2020 and 2021, 2022 was a period of consolidation and organic growth," said chief executive officer Majid Shafiq.
"Our most recent significant acquisition in the third quarter of 2021, of around 8,400 barrels of oil equivalent per day in our core Central Alberta area from Cenovus Energy, was integrated into our Canadian business and operational and organisational efficiencies implemented across our entire portfolio.
Commodity price strength in the second half of 2021 led us to pivot from growth via acquisitions to organic growth through the exploitation of our extensive inventory of drilling locations and in January 2022 we commenced our inaugural operated drilling programme with an announced $47m budget."
Shafiq said the first half of 2023 had seen continued operational and commercial activity.
"Our 2023 capital programme has commenced with the pre-spring break component completed, and we are very pleased to have repaid our outstanding debt and established a new CAD 100m loan facility, which validates the quality and scale of our reserves base in Canada."
At 1224 BST, shares in i3 Energy were up 2.76% at 18.6p.
Reporting by Josh White for Sharecast.com.