i3 Energy successfully spuds Liberator A2 well, announces placing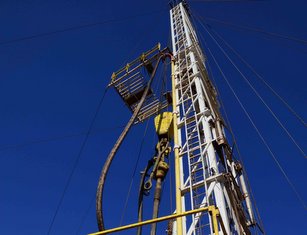 Independent oil and gas company i3 Energy said on Friday that it had successfully spudded its Liberator A2 well in the North Sea following the plugging and abandonment of the Serenity 13/23c-10 well.
The AIM-listed company said it will provide A2 drilling results to the market after the well reaches total depth and data has been evaluated.
i3 expects the results of A2 will allow the location and trajectory of its future LP-02 production well to be optimised.
Chief executive Majid Shafiq said: "We are excited to be drilling again at Liberator on the back of our success at Serenity.
"The A2 location has been selected as a low-risk target in close proximity to Liberator's two well penetrations, giving us a high level of confidence when tied into the recently reprocessed seismic that was used to select the Serenity discovery well location."
Separately, i3 revealed that it would be issuing 14.28m new ordinary shares in the company at 35p each as part of an effort to raise up £5m to help fund the drilling of the A2 well.
At 1025 GMT, i3 shares were up 1.58% at 35.35p.