Hummingbird posts positive drilling results from Yanfolila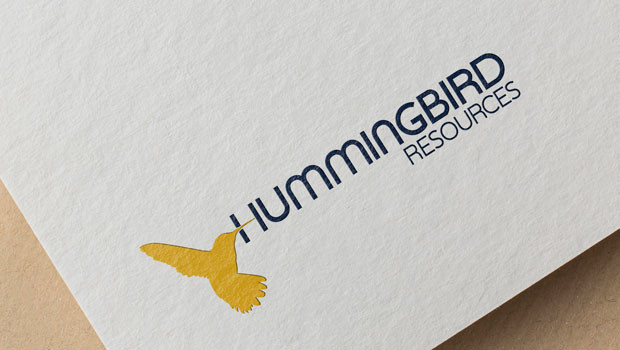 Hummingbird Resources updated the market on its "extensive and completed" 2021 exploration drilling programme at the Yanfolila gold mine in Mali on Wednesday, having received and analysed a further 12,000 metres of assays from the SE deposit and 3,179 metres from the initial drilling done at greenfield deposit BBC.
The AIM-traded firm said a total of 17,700 metres of drilling was completed at the SE deposit in 2021, with the results continuing to show "significant" grade and extending at depth for the deposit.
It highlighted hole SNEDD0005 as containing four metres at 64.68 grams per tonne.
The company said the new and historical drilling results highlighted the upside potential to SE's current resources and reserves profile of 204,000 ounces and 100,300 ounces, respectively.
Greenfield target BBC, meanwhile, was receiving its first round of drill testing, with Hummingbird saying there was potential to establish new resources at the deposit.
That would further add greenfield upside at Yanfolila's other greenfield deposits Karma and Diaban.
Notable drill results from the SE deposit include four metres at 64.68 grams per tonne from 63 metres at SNEDD0005, 18 metres at 5.13 grams per tonne from seven metres at SNERC0511, 16 metres at 4.51 grams per tonne from 138 metres at SNERCO438, and 15 metres at 4.44 grams per tonne from 75 metres at SNERCO476.
It also highlighted 18 metres at 3.7 grams per tonne from 128 metres at SNERC0495, five metres at 5.06 grams per tonne from 99 metres at SNERC0495, and seven metres at 7.48 grams per tonne from 46 metres at SNERC0479.
The final highlights at SE included four metres at 10.36 grams per tonne from 230 metres at SNEDD0008, and three metres at 7.25 grams per tonne from 176 metres at SNERC0440.
Notable drill results from the greenfield deposit BBC, meanwhile, included two metres at 6.22 grams per tonne from 78 metres at KBCR0058, and three metres at 4.05 grams per tonne from 39 metres at KBCRC0035.
Other highlights at BBC included five metres at 1.69 grams per tonne from four metres at KBCR0045, five metres at 1.38 grams per tonne from 28 metres at KBCRC0035, and three metres at 1.96 grams per tonne from 60 metres at KBCRC0059.
"Today's announcement marks the completion of our 2021 Yanfolila exploration programme of 48,000 metres," said chief executive officer Dan Betts.
"We are still awaiting on further assays from our 2021 Kouroussa drilling campaign of 24,000 metres, which we will release findings on once received and analysed, which we expect to be completed this quarter.
"Overall the drill programme has demonstrated the significant upside to extend the life of mine at Yanfolila on existing known deposits, coupled with upside from our greenfield deposits still only in their infancy."
Betts said the results from the SE drilling were "particularly encouraging", shoring up the firm's confidence that the deposit would be key for the future of Yanfolila.
"This all is a positive step as we move towards our strategic goal of achieving a 10-year-plus reserve mine life at Yanfolila."
At 1610 GMT, shares in Hummingbird Resources were up 2.33% at 13.81p.