Hummingbird pleased with first-quarter progress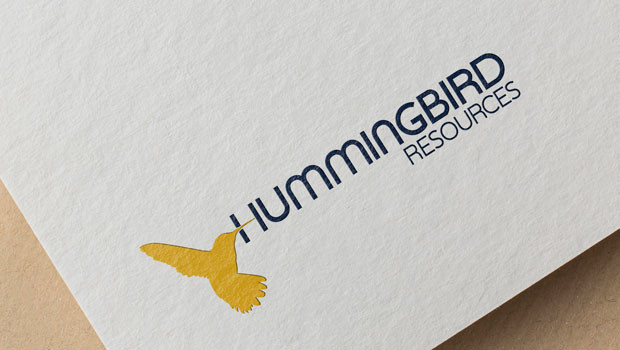 Gold explorer and miner Hummingbird Resources said in an update on Wednesday that at Yanfolila in Mali, it produced 27,262 ounces of gold in the first quarter.
That was a slight decrease from the previous quarter, but a significant improvement from the first three months of 2022.
The AIM-traded firm said the all-in sustaining cost for the quarter was $1,109 per ounce - a notable 11% decrease from the prior quarter, and a 50% reduction year-on-year.
It sold 26,380 ounces of gold during the period at an average realised price of $1,878 per ounce, with gold inventory valued at approximately $5.6 million held at the end of March.
At Kouroussa in Guinea, construction remained on track for the first gold pour by the end of the second quarter, with more than 1,000 construction and mining personnel currently on site.
The company had achieved more than 2.5 million lost-time injury-free hours, which the board described as a "significant safety milestone" for the project.
It said the strategic review of options to maximise the value of Dugbe in Liberia with joint venture partner Pasofino Gold was meanwhile ongoing.
The firm also noted that it successfully completed a placement of around $17.1m during the first quarter, and secured a strategic investment from CIG, which completed the funding required for Kouroussa to go into production as scheduled and fast-track exploration at the site.
Group EBITDA increased 59% to approximately $17.5m compared to the prior quarter, with the company expecting similar trends from the first quarter during the second quarter.
"Hummingbird's second mine, Kouroussa, remains on track to pour first gold this quarter," said chief executive officer Dan Betts.
"The project remains on time and on budget, and will mark a major milestone in the development of the company to realising our ambitions of being a multi-mine, multi-jurisdiction gold producer.
"The mine will more than double our production profile, reduce the group's cost of production, and diversify risk."
Betts added that the achievement of more than 2.5 million lost-time injury-free hours at the project was also a "fantastic accomplishment".
"At Yanfolila, we continue to see operational improvements which is very positive, with a mine adding good cash flow returns to the business and performing more in line with expectations.
"Yanfolila had a positive quarter in terms of production and improved all-in sustaining costs profile, with many of the operational changes made in the second half of 2022 coming through to the bottom line in terms of a more stabilised and predictable performance at the mine."
The quarter also saw the company take on a strategic investment from CIG, Dan Betts noted.
"This investment has helped ensure that we can deliver Kouroussa without the risk of delay; but possibly more importantly, it gives us a strategic partner with whom we share a long-term ambition of continuing to grow Hummingbird into a multi-mine, multi-jurisdiction gold company."
Hummingbird said it would provide an update on its full-year guidance after Kouroussa was in production and ramping up.
At 1338 BST, shares in Hummingbird Resources were up 8.21% at 12.85p.
Reporting by Josh White for Sharecast.com.