H&T revenues 'materially impacted' by lockdown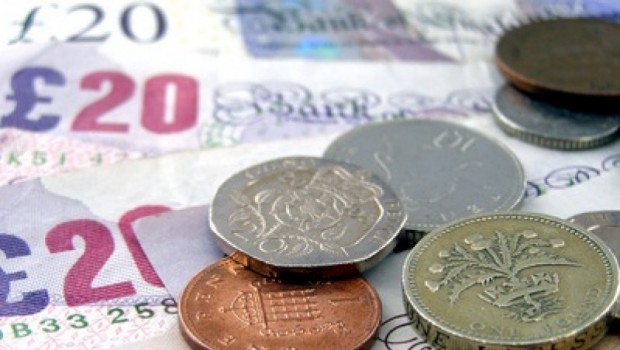 Pawnbroker H&T Group updated the market on its operations on Monday, reporting that all of its stores had now reopened following the Covid-19 closure order on 23 March, which led to its entire estate being temporarily out of action and a resulting "material impact" on revenues.
The AIM-traded firm said it started a phased reopening of its store estate from 12 May, and by 31 May all stores bar two were open, serving essential financial services with the exclusion of personal unsecured lending.
It said new government guidance in May widened the services it could offer, allowing it to open with a full financial service offering, and from 15 June, it recommenced offering retail jewellery through its stores.
At the same time, it said it had "finalised and implemented" its online pawnbroking payment portal, allowing customers to settle loans remotely.
To date, 12,000 customers had used this service, making payments of £3m.
Throughout the period, H&T said it had continued to sell jewellery online, and had maintained its gold processing operation, smelted gold, and benefited from the "relatively high" gold price.
"While our stores were closed, our store colleagues were furloughed under the government's Job Retention Scheme," the board said in its statement.
"Most colleagues have now returned to employment as we have reopened for business.
"During the last three months, our colleagues across the UK have offered support in their local communities and the group has provided a charitable fund to support local, small charities who are connected to our customers and employees."
H&T said through the Covid crisis it had implemented initiatives to help customers, including an interest holiday on all outstanding secured loans while stores were closed, providing pawnbroking customers with the opportunity to defer payment, by extending their loan period for up to three months, allowing personal loan customers the opportunity to take up to three month payment deferral, and launching its new online pawnbroking payment portal.
On the financial front, the company said it had mitigated its costs and cash outflows, and had been able to reduce its drawn credit facility with Lloyds and reduced overall net debt.
It said it now had the full revolving credit facility to draw on, as the pledge book grew in the coming months.
Revenues were materially impacted during the period of closure and the phased reopening, the board said, explaining that the company had mitigated that through prompt actions on costs, and stronger performance in gold processing.
As a result, the firm said it had seen cash inflow and a reduction in overall net debt at the period end.
"We will continue to focus on operating expenses while we build revenues back to pre Covid-19 levels.
"While it is too early to determine the trading impact of Covid-19 on our performance for the year as a whole we are reassured by the volume of customers being serviced since we have safely re-opened our stores, and the early recovery in new customer lending."
On 18 November last year, the group announced that it was working with the Financial Conduct Authority (FCA) to review its creditworthiness assessments and lending processes for its unsecured HCSTC loans.
Since then, it said it had been developing its methodology for conducting a past-book review.
In collaboration with the FCA, progress towards appointment of a skilled person was postponed until Covid-19 restrictions eased, with the board expecting their appointment later in the next calendar quarter.
"We remain focused on doing the right thing for our colleagues, customers and the communities where we operate," said chief executive officer John Nichols.
"We have supported our customers through this extraordinary period, put in place the right procedures and protocols to ensure the wellbeing of our staff and safely re-opened all of our stores.
"Whilst not immune to the effects of the pandemic, H&T has come through this phase of this global crisis in good order and in a robust financial position."
At 1142 BST, shares in H&T Group were down 2.21% at 332p.