Hotel Chocolat's profits sweeten as worldwide expansion targeted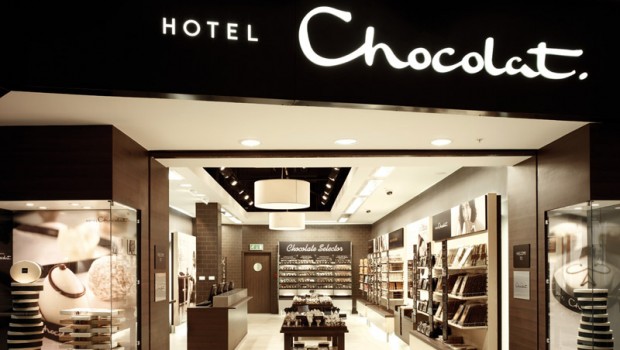 Chocolatier and cocoa grower Hotel Chocolat on Tuesday reported a jump in first-half profits and set its sights on expansion into Scandinavia, Japan and the US.
For the first six months of the year the company increased profit before tax 13% to £12.7m, after revenue climbed by 11% to £116.3m on the back of 15 new store openings in the UK and Ireland.
Angus Thirlwell, co-founder and chief executive of Hotel Chocolat, said: "We are increasingly confident that international expansion presents a growth opportunity, and will be adopting a cautious 'test, learn, grow' approach to our new partnership in Scandinavia and our new ventures in the US and Japan, where we intend to open our first stores this winter."
A joint venture agreement was signed this month regarding a business in Japan where the company aims to have a Tokyo store open by the beginning of winter and ready for the Japanese gift-giving seasons in February and March.
A new and wholly owned US subsidiary, Hotel Chocolat Inc, will open a store on Lexington Avenue, New York, in time for the winter rush, while the company's franchise partner in Denmark has now opened a total of four stores in Denmark.
Analysts at Liberum were optimistic about these overseas launches, saying: "Hotel Chocolat's affordable luxury, "more cocoa, less sugar" offer and broad, unique ranges position it well to disrupt the incumbents in new markets."
At 30 June the outfit had cash and cash equivalents of £0.2m, down from £8.5m at the same point last year, while the board proposed a full-year dividend of 1.7p per share, up from 1.6p.
"The encouraging performance of our UK channels means we remain confident of further growth, with an exciting range of new product innovations for this autumn, including our Chocolat Cream Liqueur and the Velvetiser in-home Hot Chocolat system," Thirlwell said.
Hotel Chocolat's shares were up 0.75% at 340.00p at 0836 BST.