Hotel Chocolat swings to full-year loss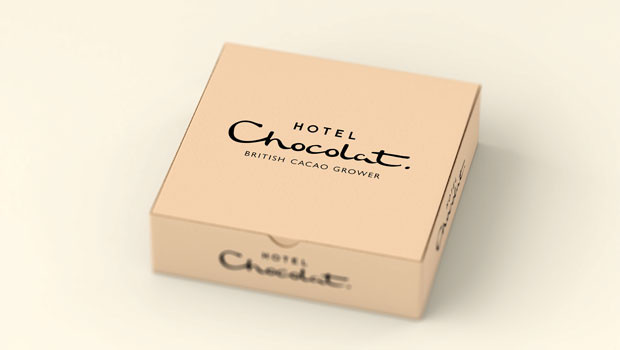 Premium chocolatier Hotel Chocolat said on Thursday that it swung to a full-year loss as its performance was dented by costs related to its expansion plans.
In the year to 26 June, revenues rose 37% to £226.1m, but the group swung to a statutory loss after tax of £9.4m as it took an impairment on its joint venture in Japan.
Underlying pre-tax profit before exceptional costs and adjusted items totalling £30.4m came in at £21.7m, up from £ 9.6m a year earlier.
In the UK, sales rose 35% on the year and 68% versus FY19, with sales at retail stores up 23% on two-year basis.
Co-founder and chief executive Angus Thirlwell said: "It goes without saying that the current environment is challenging on multiple fronts. Over the last few months we have taken decisive steps to reduce risk and to fully pull all our self-help Ievers in both our manufacturing and retailing businesses. One thing is for sure, we will never compromise on the brand standards and values which have built our following to this point.
"We remain fiercely ambitious for the Hotel Chocolat brand for growth in both UK and international markets. Our new stores showcasing the format of the future opened in Norwich and Northampton and are trading very strongly. Internationally we intend to utilise more risk-contained techniques to capitalise on the proven brand appeal in major international markets. We will update on developments in due course."
Russ Mould, investment director at AJ Bell, said: "Hotel Chocolat is in an odd situation whereby plenty of people are buying its products, yet it has made a big strategic misstep with overseas expansion.
"At face value, revenue and profit is up, UK store sales are way ahead of pre-pandemic days and margins are improving. Yet once you factor in one-off costs and adjustments linked to a change in strategy for international operations then the business is loss-making.
"Like all retailers, Hotel Chocolat will be hoping for a bumper festive season. Even though many people are under financial pressure there is nothing like a nice box of chocolates if you're lacking inspiration for a Christmas present. In that sense, Hotel Chocolat could be more resilient than people expect."