Hotel Chocolat revenue rises 14% amid growth across the group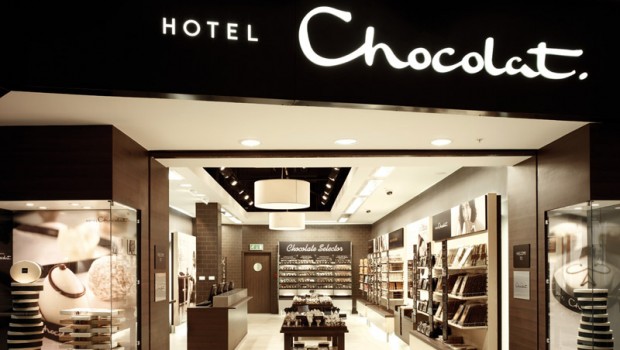 Hotel Chocolat reported a jump in full-year revenue on Wednesday thanks to "strong" growth across the group.
In a trading update for the year to the end of June 2019, the chocolatier said revenue rose 14% on the year to £132m, while pre-tax profit is expected to be in line with market expectations.
During the year, the company opened 16 Hotel Chocolat locations, contributing 5% to group sales year-on-year. Two of the new openings were in the USA. The group also entered into a joint venture in Japan which opened two locations in Tokyo.
Hotel Chocolat said trading since FY19 continues to be in line with management's expectations.
Co-founder and chief executive officer Angus Thirlwell said: "I'm really pleased with our performance this year, delivering strong growth across all parts of the Hotel Chocolat multi-channel, direct-to-consumer model. New activities in the year included openings in the US and Japan; the launch of the Velvetiser - our in-home drinking chocolate system; and the introduction of our VIP ME rewards card scheme, all of which present substantial future growth opportunities.
"Our pace of innovation is relentless. In our drinks and ices range we are seeing the most prolific new product Instagramming in our history, with Billionaire's Sundaes, Choc Shakes and Vegan Chocolate-Dipped Lollies generating lots of excitement."
House broker Liberum said this is a "very impressive" performance and "sets Hotel Chocolat in stark contrast to the broader retail sector".
"Management's strategy to broaden the group's routes to market, invest in innovation and more latterly customer loyalty are combining to deliver outperformance."
Liberum said revenue was 1.3% ahead of its forecast, which may result in a beat to its underlying pre-tax profit forecast, but is likely to have also helped support additional investment, particularly in the US.
"With the UK total retail model accelerating its growth trajectory in FY19E and international operations still nascent, the outlook is exciting," it said.
At 0950 BST, the shares were up 2.4% at 363.40p.