Hotel Chocolat raises £22m in placing to combat Covid-19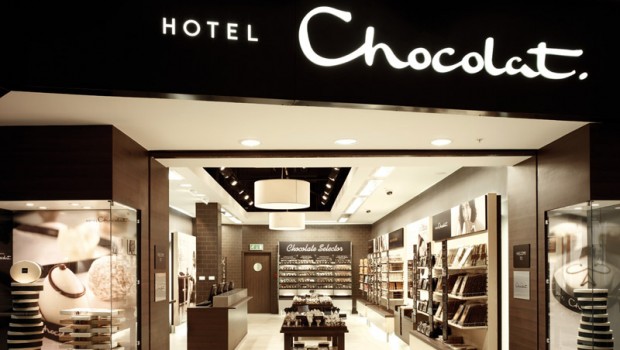 Premium chocolatier Hotel Chocolat raised £22m in a share placing on Friday as it looks to combat a decline in footfall due to the Covid-19 outbreak.
The company said trading in the UK and international markets had been encouraging up to the end of February, with group revenue up 6% year-on-year. However, in line with the rest of the sector, trading so far in March has slowed, with footfall at home and abroad down and group revenue 5% lower on the year.
"With the increasing possibility that the UK government will impose further public health measures, the group anticipates the ongoing effect of Covid-19 and the continued reduction in high-street footfall is likely to result in some or all of the company's stores being closed for a period, which will impact company sales and profits," it said.
The group pointed out that Mother's Day and Easter usually contribute around 12% of annual revenue.
Hotel Chocolat said it maintains a strong relationship with its lending bank and cash on the balance sheet and is also putting in place measures to cut costs, optimise working capital and preserve cash. In addition, the recent government announcements about business rates and HMRC time to pay will provide "a material working capital benefit" over the next year, it said.
Earlier on Friday, the company announced a placing to raise £20m through an accelerated bookbuild to provide "the growth capital required" but also "additional flexibility if it so becomes needed".
It later said it had raised £22m amid strong demand from existing shareholders and other institutional investors.