Hotel Chocolat profits rise as expansion continues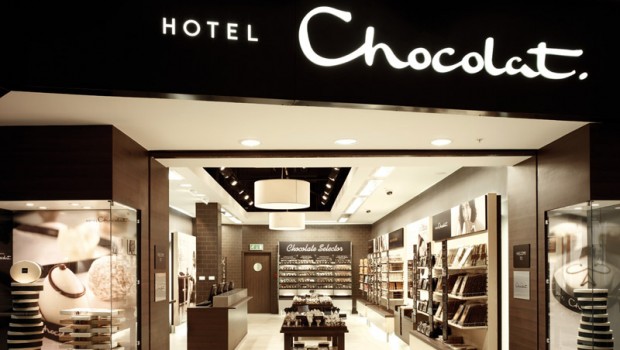 Premium chocolatier Hotel Chocolat posted an 11% jump in full-year pre-tax profit on Tuesday as its expansion continues.
In the year to the end of June, pre-tax profit rose to £14.1m from £12.7m in 2018 on revenue of £132.5m, up 14%. Underlying earnings before interest, tax, depreciation and amortisation were up 9% to £20.7m and the company declared a final dividend of 1.2p a share, up from 1.1p the year before and taking the full-year dividend to 1.8p from 1.7p.
The results include £1.2m of losses relating to new investments in locations in the US, which the group said performed in line with its business plan. Excluding the US, sales grew 13% and pre-tax profit was up 19%.
During the year, Hotel Chocolat opened 14 new locations in the UK and Ireland, invested in two refits and moved three stores to better locations.
It said existing operations continued to grow and improve profitability, while new test locations in the US and a joint venture partner in Japan are showing "encouraging" early results, with costs tracking in line with expectations.
The company said trading since the end of the financial period has been in line with management expectations.
Co-founder and chief executive officer Angus Thirlwell said: "I am pleased to report another year of significant progress for the group with profits growing slightly ahead of expectations. In the UK, our physical locations performed well, reflecting their allure and relevance. Growth was underpinned by the combination of leisure, gifts and experiences including Chocolate Lock-in tastings, as well as new ranges of drinks and chocolate-dipped ice lollies.
"The launch of the innovative Velvetiser, our in-home hot chocolate system, supported strong sales growth and received fantastic customer reviews. Our new VIP ME loyalty scheme attracted over 900,000 active members during the period and we continued to bring new and exciting products to market."
Hotel Chocolat said it plans to open another five international outlets in the next six months.
At 0925 BST, the shares were up 1.4% at 375p.