Hotel Chocolat interims underpinned by online growth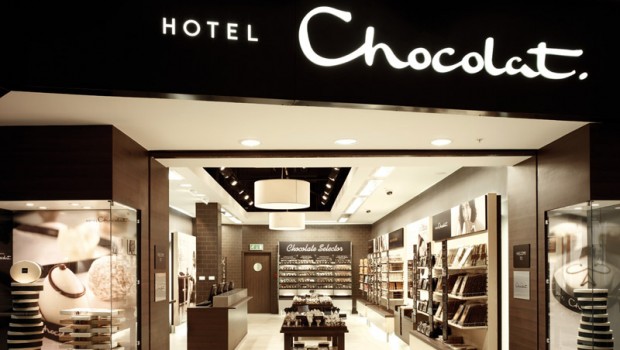 Premium chocolatier Hotel Chocolat reported a rise in interim profit and revenue on Tuesday as online growth offset the impact from the closure of its stores due to lockdown.
In the 26 weeks to 27 December 2020, pre-tax profit ticked up 3% to £15.5m on revenue of £101.9m, up 11% on the same period a year ago. Underlying earnings before interest, tax, depreciation and amortisation rose 2% to £24.9m.
UK sales grew 12% during the half, more than offsetting the reduction in physical retail sales caused by Covid-related store closures.
Hotel Chocolat said its UK customer database rose 38%, while its US and Japan customer bases grew by 170% and 900%, respectively.
Co-founder and chief executive Angus Thirlwell said: "The Hotel Chocolat brand stayed strong during a difficult period for all of us. We certainly kept the chocolate flowing thanks to our online capabilities and multichannel expertise. We recorded superb results in the UK, USA and Japan despite Covid-19 restrictions affecting all our physical locations. We achieved sales growth during those periods when all UK physical locations were closed, demonstrating the brand's appeal to our loyal customers, and our flexible business model.
"Databases of active customers grew substantially in all three markets, underpinning our confidence of growth in the years to come. In the UK, our multichannel model truly came of age, and excitingly, both Japan and the USA firmly stepped up from the 'test and learn' phase into 'grow and scale'."
At 1035 GMT, the shares were up 3.5% at 385p.
Broker Liberum, which reiterated its 'buy' rating on the shares, said: "The switch to digital has been very successful for the brand, highlighting the demand pull from customers, matched by high rates of innovation and multiple occasions to shop."
Peel Hunt said: "There is a lot of excitement about the potential for the US (digitally based) and Japan (more a multi-channel story): both could in time be as big as the UK.
"That growth potential may hold back the return of the dividend but it is a small price to pay for what could be massive growth opportunities."
The broker lifted its FY21 pre-tax profit estimate to £5m from £3.3m.