Griffin Mining beats production forecasts in interrupted year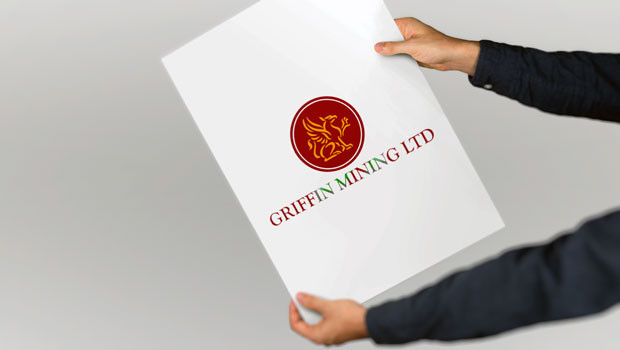 Griffin Mining said in an update on Friday that it mined 852,579 tonnes of ore in 2022, down from 971,492 year-on-year.
The AIM-traded firm said it processed 831,549 tonnes of ore in the year ended 31 December, falling from 985,404 tonnes in 2021.
It produced 31,787 tonnes of zinc-in-concentrate, down from 41,587 tonnes, while gold-in-concentrate production slid to 10,137 ounces from 14,447 ounces.
Silver-in-concentrate production slipped to 224,587 ounces from 269,570 ounces, while lead-in-concentrate production narrowed to 940 tonnes from 1,069 tonnes.
Griffin said its average zinc price for the year was $2,513 per tonne, up from $2,311 in 2021, while its average gold price was $1,814 per ounce, rising from $1,748.
The company's average silver price in the year fell to $17.90 per ounce from $20.40, while its average lead price rose to $2,216 per tonne from $2,074.
Griffin Mining said its results in the first quarter of the year were impacted by the enforced suspension of all operations at the Caijiaying Mine for the Chinese Lunar New Year holiday celebrations, the Beijing Winter Olympics, and the subsequent Winter Paralympics.
Mining restarted on 23 March, and processing on 25 March.
Operations were again suspended by authorities in China restricting the supply and use of explosives for the duration of the Chinese Communist National Party Congress from 22 September to 17 November.
After operations restarted later in November, Griffin said production was ramped up to the point that ore mined and processed in December was a monthly record for the Caijiaying Zinc Gold Mine, allowing the firm to exceed its production guidance for the quarter and the year given in November.
The company said it was "confident" in its key objectives of reporting a profitable 2022, development of zone III and II, and to increase production throughput to 1.5 million tonnes in 2023.
"The company has produced outstanding production numbers in the last quarter and for the full 2022 year in light of the five-month shut-down in production in 2022," said chairman Mladen Ninkov.
"It provides a revelatory glimpse of what the company can produce on an annualised basis in 2023 particularly in light of the record 138,000 tonne throughput in December.
"We look forward to the year ahead with great excitement."
At 1425 GMT, shares in Griffin Mining were up 13.38% at 82.2p.
Reporting by Josh White for Sharecast.com.