Greencoat upbeat as portfolio grows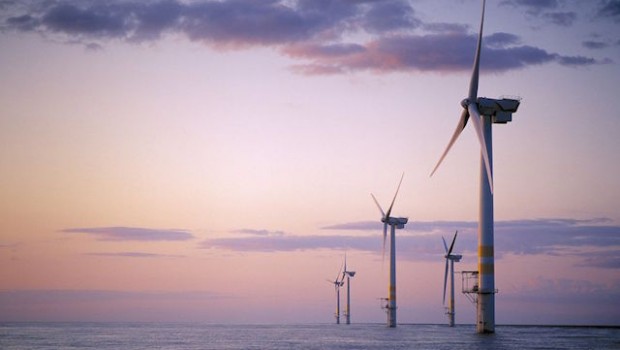 Greencoat Renewables struck an upbeat note for the current year on Monday after the infrastructure investor widened its portfolio of assets.
The AIM-listed firm said its portfolio now consisted of 25 assets after it acquired four wind farms, including its first operational wind farm in Sweden, during the year to 31 December. It also secured forward commitments to acquire assets in Spain and Finland.
The portfolio generated 1,522 GWh of electricity last year, compared to 1,404 GWh in 2020, with a total of 347,630 homes powered. However, the electricity generated was 16% below budget, with the firm acknowledging that the strong operational performance was offset by "very low wind resource" over the summer and autumn in Ireland, where the majority of its generating capacity is located.
Net cash generation rose to €70.5m from €66.4m, while net asset value per share grew by 4 cents to 105.1 cents, helped by higher market power prices and strong inflation protection. Gross asset value was €1.57bn, up from €1.18bn a year previously.
Greencoat, which is being acquired by Schroders, declared dividends for the year of 6.06 cents per share, unchanged on 2020, and is is targeting 6.18 cents per share for the current year.
Ronan Murphy, chair, said: "I am delighted to report another successful year of strategic diversification and growth as we continue to execute our strategy.
"We achieved significant growth milestones in 2021, successfully expanding and strengthening our pan-European platform. Our portfolio now extends to France, Finland, Sweden and Spain, where we committed to acquire our first solar generation asset."
Looking to the current year, Murphy added: "The company outlook remains strong, with our strategy of diversification into continental Europe now successfully underway. The company is clearly benefiting from having access to the widest possible growth opportunities and expects to build significant positions in its chosen European jurisdictions over the coming years."
Greencoat also said it welcomed its upcoming acquisition by Schroders, which agreed in December to take a 75% stake in the firm for £358m.
Under the terms of the deal, Greencoat will become part of Schroders' private markets division, Schroders Capital, and be renamed Schroders Greencoat. The senior management team is expected to remain unchanged.