Grafenia trades below historic levels amid Covid-19 pandemic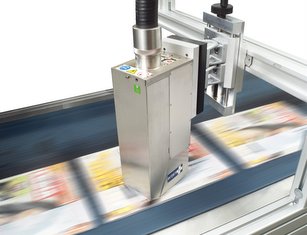 Printing outfit Grafenia said on Tuesday that trading had not yet returned to historic levels as the Covid-19 pandemic continued to impact its performance.
Grafenia said sales in August were around 70% of the same period a year earlier and while September trading had usually been buoyed by events, exhibitions and the run-up to Christmas, social distancing restrictions were preventing any events from taking place.
However, Grafenia still expects September trading to come in at around 70-75% of 2019.
In order to soften the blow, the AIM-listed group began a restructuring programme in August and now anticipates recording an annualised reduction in staffing costs of £900,000.
Looking forward, Grafenia stated it remained "difficult" to have visibility on how the economy will behave, with some clients being positively affected and others not.
"We have taken action to reset our cost base to reflect the lower level of revenue the Company is generating currently. However, we remain focused on delivering our plan for transformational growth and achieving our mid-term goal of 10-15% EBITDA," said the group.
As of 1055 BST, Grafenia shares were up 3.33% at 6.20p.