Grafenia FY revenues slide amid Covid-19, looks to 'double down' on software arm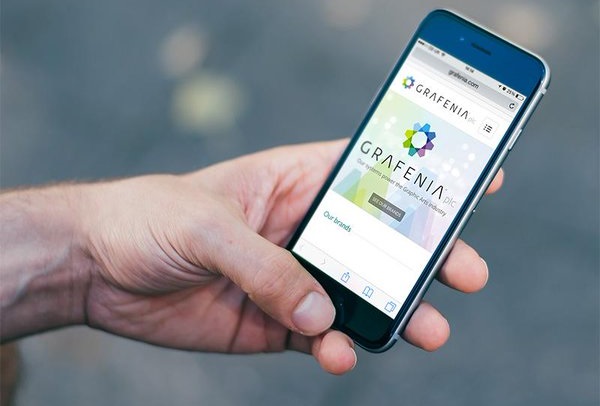 Grafenia said on Friday that it would "double down" on its software unit and look to add complementary companies to the group after seeing revenues decline amid the Covid-19 pandemic.
The AIM-listed firm expects full-year revenues to be around £9.5m, a marked decline on the prior year's number of £15.6m.
However, while the group acknowledged the drop was "a significant fall" in product sales, income from subscription fees and services was said to be steadier, with the group now expecting gross profits to be around £5.6m, down from £8.0m twelve months earlier.
As a result, gross margins increased as a percentage and the firm expects its net loss to be lower than last year.
Grafenia also noted that proportionately, a greater part of revenues derived from licencing, subscription and service income in the year than they did in the year ended 31 March 2020. However, it also acknowledged that it didn't get to where it "wanted to be".
Cash at 31 March 2021 was £2.7m, more than double the £1.1m it had on hand at the same time a year earlier.
Looking forward, Grafenia said with Nettl + w3p Flyerlink it already owned a profitable, entrenched and appreciated software business, leading the firm to now look to acquire other software businesses to complement its group.
"The road to economic recovery looks a little hazy. Are those sunlit uplands? Or did someone start a fire in the top field? Tricky to say. We made significant and permanent reductions to our overhead base during 2020, to reduce our breakeven point," said Grafenia.
"There's lots of reason to believe our clients will reopen to increased demand. Events will restart. Diners will feast. Drinkers will sip, or gulp. And when they do, we'll be ready. In hundreds of neighbourhoods, ready to design. To make. To ship. All using our software platform to smooth the process."
As of 0940 BST, Grafenia shares were down 2.22% at 5.50p.