Gooch & Housego shares tumble as trade war weighs on orders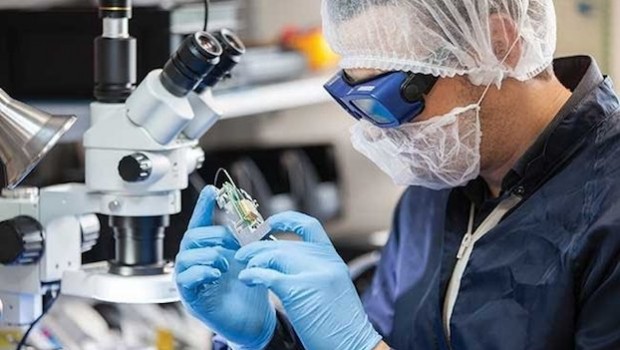 Optical components manufacturer Gooch & Housego warned on Tuesday that full-year profits would slide in 2019 after America's trade dispute with China weighed on demand for industrial lasers.
Gooch & Housego saw laser orders increase in the second half of its trading year but it told investors it was assuming its industrial laser business "will not return to 'normal' levels in FY 2019".
The AIM-listed group expects to only fill "known/high-certainty orders" until some sort of resolution to the trade dispute between the world's two largest economies can be reached.
Although G&H reported a 7.4% rise in half-year revenues to £59.7m, adjusted pre-tax profits fell 22.8% to £5.4m on the back of decreased micro-electronics volumes, delays in aerospace and defence contracts and increased levels of investment into expanding capacity to meet heightened demand for undersea telecommunications products.
G&H also noted that its non-industrial laser business was said to have traded in line with previous expectations, with fibre optics "strong in general".
Despite the mixed performance, G&H remained confident of the six months ahead of it, raising its interim dividend to 4.3p compared to 4.2p a year earlier.
Chief executive Mark Webster said: "We remain confident in the potential of the industrial laser sector and our other markets to provide attractive long term growth."
As of 1015 BST, G&H shares had tumbled 24.07% to 1,025p.