Goldplat breaks even in H2 as cost-cutting efforts yield results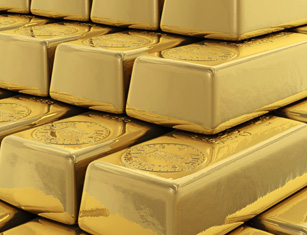 Gold producer Goldplat broke even in the second half of its trading year as cost-cutting efforts began to bear fruit.
While Goldplat will still turn in an operating loss for the full-year, a number of initiatives to reduce operational costs across the group yielded positive results, together with improved efficiencies as an additional benefit.
The AIM-listed group said its efforts would also aid in its ability to source and process lower grade material in the future.
Goldplat saw good production levels in South Africa, though sourcing issues impacted its operations in Ghana.
Elsewhere, a source of new material from Mali was being evaluated, with focus switching to other sources in West Africa, and while the group's Kilimapesa mine went on care and maintenance in May, Goldplat noted that Kenya had now started refunding the mine's VAT claims - with $200,000 received so far.
Cash and equivalents came to £2.1m as at 30 June.
Chief executive Werner Klingenberg said: "We delivered continued profitable production in South Africa during the quarter and achieved substantial savings by putting Kilimapesa under care and maintenance.
"In the next quarter, we aim to accelerate the progress of growing the greater West African market. Management's continued priority will be to maintain the established momentum of the recovery operation and improve the reliability of sourcing material."
As of 1025 BST, Goldplat shares had sunk 10.13% to 3.37p.