GENinCode reports success in NHS trial of cholesterol test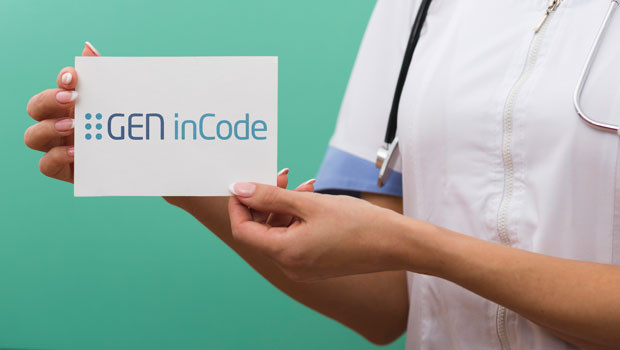 Predictive genetics technology company GENinCode announced on Tuesday the successful completion of its NHS clinical study, and positive results for its 'Lipid inCode' test for high cholesterol, including familial hypercholesterolemia (FH), undertaken at Royal Brompton and Harefield Hospitals.
The AIM-traded firm said the peer-reviewed study, which was published in Global Cardiology Science and Practice, involved DNA samples from 40 index cases who had been referred for testing in an NHS genetic screening service.
It said the samples were then retrospectively tested using the Lipid inCode assay, with the results compared with those from the initial NHS testing.
The positive results showed an "absolute concordance in variant detection between both diagnostic tests for monogenic and polygenic FH, the only difference being in the interpretation and classification of DNA variants based on ACMG guidelines, which did not differ by more than one classification class."
It said the Lipid inCode test was "equivalent to the NHS test in providing comprehensive genetic analysis that included the assessment of both monogenic (FH) and polygenic determinants of blood cholesterol and including a pharmacogenomic assessment of predisposition to statin-related myopathy".
GENinCode noted that in the UK, around 7.6 million people were living with heart and circulatory disease, causing 25% of all deaths annually.
Cardiovascular disease could be reduced by diagnosing and treating individuals at risk, with the NHS 10 Year Plan of 2019 setting out "significant ambitions" to address its prevention, including identifying individuals with high cholesterol, and particularly those with FH.
It said Lipid inCode offered genetic testing for the causes of high cholesterol, with rapid results and a "comprehensive report" to clinicians.
Lipid inCode would be offered at a reduced cost to the NHS, the firm said, to help support the NHS in meeting its declared ambition to detect 25% of people with FH by 2024.
"We are delighted with the published results and what this will mean to patients suffering with dyslipidemia and familial hypercholesterolemia in the UK," said chief executive officer Matthew Walls.
"The results further strengthen our ability to deliver significant clinical improvement in the diagnosis of hypercholesterolemia and will help support the NHS reach its goals to diagnose patients with hypercholesterolemia and personalise treatment to prevent the onset of cardiovascular disease."
At 1147 GMT, shares in GENinCode were down 7.89% at 26.25p.