Gamma describes strong 2022 financial performance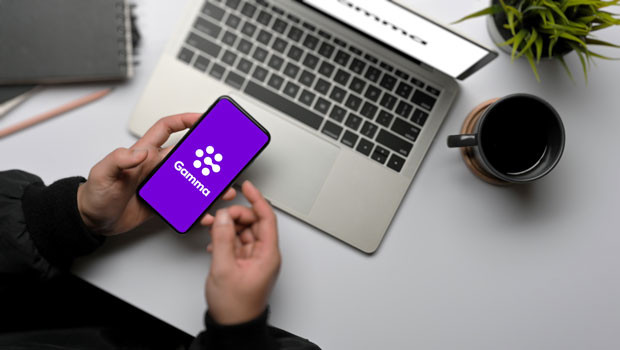 Communications-as-a-service provider Gamma reported a strong financial performance in its final results on Tuesday, with revenue and gross profit each increasing by 8% to £484.6m, and £247.7m, respectively.
The AIM-traded company said its gross margin remained steady at 51%, with recurring revenue also maintaining a high level of 89%.
Gamma said its UK indirect business saw significant growth in 2022, with revenue jumping 10% to £295.9m, and gross profit increasing 9% to £155.6m, which it attributed to a rise in volumes.
The UK direct business also experienced growth due to several new customer acquisitions, with revenue and gross profit both increasing by 10% and 9%, respectively.
In contrast, the European business reported a modest 1% revenue growth to £73.2m, facing challenges posed by macroeconomic and market conditions.
Gamma said its adjusted EBITDA grew 10% to £105.1m, outpacing the 8% revenue growth due to ongoing active cost control.
However, profit from operations declined 4% to £65.4m, primarily due to non-cash exceptional items totalling £12.5m.
The board said the exceptional items included an impairment of goodwill in Spain, and a minor loss on disposal within the Spanish business.
"Gamma has had another strong year with double digit adjusted EBITDA growth and generated almost £100m of cash from operations," said chief executive officer Andrew Belshaw.
"The popularity of voice enablement of Microsoft Teams has driven expansion of both our UK direct and indirect businesses - which each grew revenues by 10%.
"Our cloud seat growth in the UK was pleasing as we added 75,000 seats and our European business also performed robustly, increasing the number of cloud seats by 28% despite a difficult European market."
Belshaw said Gamma was "well-placed" to navigate any macroeconomic headwinds that could occur.
"We have a product set that is business critical to customers and telephony services have typically been resilient during periods of economic stress.
"We have a high degree of recurring revenue and expect to continue to be strongly cash generative.
"We have a healthy balance sheet that will allow us to continue investing in the business as well as supporting organic growth with acquisitions."
At 1449 GMT, shares in Gamma Communications were down 4.25% at 1,082p.
Reporting by Josh White for Sharecast.com.