Galileo Resources makes progress at Glenover, Bulawayo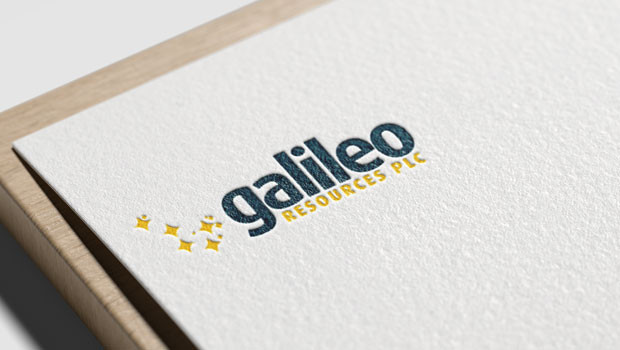 Galileo Resources reported progress in two major areas in an update on Wednesday, being the Afrimat option to sell shares in Glenover, and the target delineation over the Bulawayo Gold Project in Zimbabwe.
The AIM-traded firm said that in relation to Glenover, the South African Competition Commission had approved Afrimat's acquisition of Glenover Phosphate.
However, the final approval from the country's Department of Mineral Resources and Energy was still pending.
Regarding the Bulawayo Gold Project, Galileo said it had conducted wide-spaced soil sampling traverses along the northern part of the Bembeshi Trend.
The results delineated a 1.5 kilometre-long gold anomaly, with individual soil samples returning analytical values of 231, 523 and 1,458 parts of gold per billion.
Mapping confirmed that gold mineralisation along the Bembeshi Trend was controlled by north-west and north-north-west trending shears, and was associated with key lithological contacts.
Additionally, Galileo said it had completed more detailed soil sampling along the Bembeshi Trend, and submitted them for analysis.
A detailed ground magnetic survey at the Queens West area also identified seven priority targets, with five already followed up by soil sampling, mapping, and prospecting.
Preliminary analysis of soil samples using a hand-held pXRF unit showed strong anomalism for elements that commonly accompany gold, such as arsenic and antimony.
Soil and rock samples collected at Queens West had now been dispatched for laboratory gold analysis, as pXRF analysis is not effective for gold.
Given the encouraging results to date from both the Bembeshi and Queens West areas, Galileo said it had extended the initially planned sample programmes, and deferred proposed drilling in the first quarter, with the aim of drill testing a wider range of targets as soon as the additional sample results were received and processed.
"We are very pleased with the progress of our gold projects in Zimbabwe," said chairman and chief executive officer Colin Bird.
"A combination of the significant level of small-scale mining activity in the area, combined with the results of our own geophysics and geochemistry has added to our confidence and we look forward to drill testing the targets we have generated as soon as all results are to hand."
At 1604 GMT, shares in Galileo Resources were flat at 1.03p.
Reporting by Josh White for Sharecast.com.