Galantas Gold makes solid progress at Omagh gold mine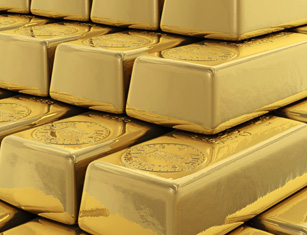 Galantas Gold Corporation reported accelerated progress in mine development at its Omagh gold mine in Northern Ireland on Tuesday.
The AIM-traded firm said the main decline tunnel had reached the fourth level, and an access drive to intersect the Kearney vein on that level had started.
It said the vein was expected to be intersected on that level in around four weeks.
Increased in-vein development was expected to drive further increases in feed tonnage to the processing plant, which would produce a concentrate sold under an off-take contract.
A second shift was added to the processing plant operations, as planned, early in the second quarter of 2019, Galantas confirmed.
An expansion to three shifts was planned for the third quarter, once vein development on the fourth level was confirmed.
Investment in processing plant improvements was also continuing, with the recent arrival of some specialised flotation items that had "long" delivery times.
Concentrate sales revenues with a provisional value of approximately $0.46m were expected for the second quarter, representing expected quarter shipments of about 160 tonnes of concentrate.
The provisional sales revenue was subject to final agreement, including assays, as determined by an off-take contract.
Safety was a "high priority", the board said, adding that it was continuing to invest in safety-related training and infrastructure.
The nil lost time accident rate since the start of underground operations had continued, it confirmed.
Environmental monitoring demonstrated a "high level" of regulatory compliance, the company added, explaining that phased site restoration works were continuing with "thousands" of tree saplings recently planted.
"Development continues to accelerate according to plan," said Galantas Gold president and chief executive officer Roland Phelps.
"Concentrate production has increased, with further increases planned for the third quarter."