Fulham Shore sees earnings rise as it expands restaurant estate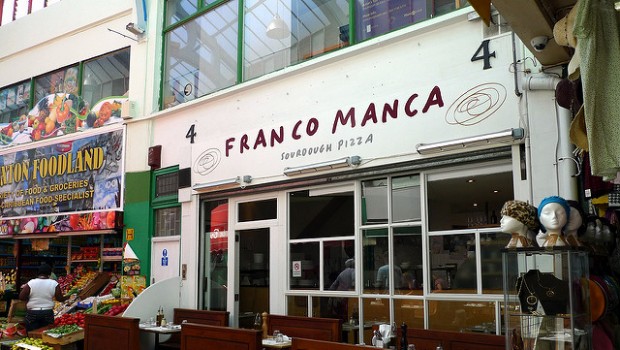 Fulham Shore reported revenue growth of 17% in its final results on Tuesday, to £64.0m, which the board said was primarily driven by good trading in its existing restaurant estate.
The AIM-traded firm said headline EBITDA in the year ended 31 March rose to £7.8m from £7.4m, while EBITDA increased to £7.1m from £5.5m.
Its headline operating profit was £3.5m, dipping from the £3.7m reported a year earlier.
The company had an impairment charge on property, plant and equipment of £0.2m, down from £0.9m.
Fulham Shore's operating profit was £1.8m, rising from £0.1m year-on-year, while its profit before tax totalled £1.4m, swinging from a loss of £0.1m.
Profit after tax swung to £0.7m from a loss of £0.2m in the 2018 financial year.
The firm managed to narrow its net debt at year-end to £9.4m from the £12.0m it reported at the end of the prior financial year.
On the operational front, four new Franco Manca pizzeria were opened and one was closed during the year in the UK, compared to nine Franco Manca pizzeria openings and four openings of The Real Greek brand in the 2018 period.
Since year-end, three further Franco Manca pizzeria had opened in Greenwich, Birmingham and Exeter, and two Franco Manca pizzeria were now being built in Leeds and Edinburgh.
"The current financial year to March 2020 has started well in both Franco Manca and The Real Greek," said chairman David Page.
"Since the year end, we have opened three new Franco Manca … bringing our restaurant numbers to 47 Franco Manca and 16 The Real Greek.
"We are currently building new Franco Manca in Leeds and Edinburgh, have committed to a further Franco Manca in Manchester and are in [the] final stages of negotiation on two new The Real Greek sites."
Page said that took the company "well on the way" to its target of eight to 10 new restaurants by the end of the financial year, which would result in a group total of more than 68 restaurants by March 2020.
He said the opening of the Greenwich Franco Manca in April was one of Fulham Shore's busiest yet, serving more than 3,000 customers a week in its opening weeks.
Franco Manca also took £1m net revenue in a week for the first time in early July 2019.
"Both our businesses are building customer numbers and they both continue to have significant growth potential.
"We are confident that the group will perform well this year and we look forward to further financial and operational progress."