Fulham Shore profits fall amid restaurant openings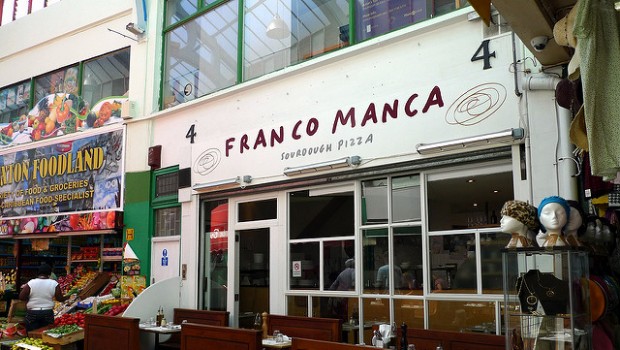 Franco Manca owner Fulham Shore reported a decline in interim profit on Monday as restaurant openings pushed up costs.
In the six months to 29 September, pre-tax profit fell to £743,000 from £1.5m the year before, as pre-opening costs increased to £0.5m from £0.2m in the first half of 2018. Revenue was up 9.3% to £36m.
The company opened six new Franco Manca pizzerias during the half and one new The Real Greek restaurant.
"We are pleased to have delivered good performance during the first half of the current financial year," said chairman David Page said.
"The performance was driven by seven successful new restaurant openings as well as increased customer numbers in our restaurants. This demonstrates the exceptional quality and value-for-money proposition at both Franco Manca and The Real Greek.
"Looking ahead, the board remains confident that Fulham Shore is well positioned for continued growth and a great future. We look forward to continuing this positive momentum in the period ahead."
The company said current trading remains "satisfactory" but that poor consumer confidence was not helpful for the sector outlook.
At 1035 GMT, the shares were up 0.9% at 11.35p.