Fulcrum Metals adds three claim blocks in Saskatchewan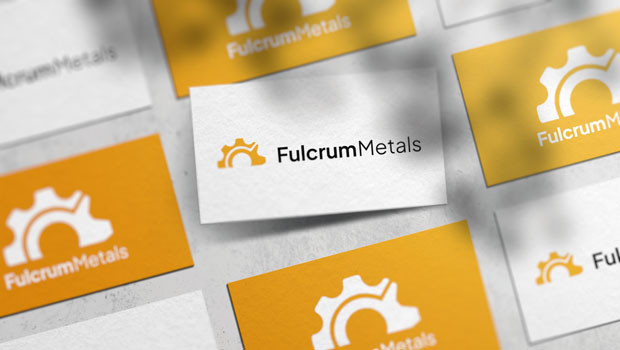 Fulcrum Metals announced the procurement of three new claim blocks in northern Saskatchewan on Tuesday, enlarging its Charlot-Neely Lake uranium-gold project by 63%.
The AIM-traded company said the addition extended the project to 12,481 hectares.
It said the newly-staked claim cells spanned 4,856 hectares and were conspicuously positioned along the regionally significant Black Bay Fault, associated with uranium and rare-earth mineralisation in the area.
That geological feature stretches up to 20 kilometres and is considered a pivotal area of interest due to its substantial mineral potential.
In-depth geological details showed the promising potential of the new claims, with an 11-kilometre corridor of historic electromagnetic (EM) conductors identified, aligning with the western margin of the Black Bay fault.
Additionally, the southern part of the acquired claim cells presented as a locus of mineral abundance, evidenced by historic exploration records.
That included trench samples assaying up to 0.43% triuranium octoxide, scintillometer readings peaking at 70,000cps, and grab samples revealing more than 2,000 parts per million uranium.
Beyond the uranium findings, the claim cells also harboured uranium and rare earth elements (REE) targets, identified via hyperspectral data analysis, which could broaden Fulcrum's exploration activities and yield additional resources to bolster its portfolio.
A fiscal note to the acquisition was that Fulcrum secured the claim cells with a cash consideration of CAD 3,174 (£1,915.74).
The claims had an initial term of two years, with the first renewal dates slated for mid-September 2025.
Given that they were directly contiguous to the Charlot-Neely Lakes project claims package, that would facilitate more accessible assessment work credit distributions and potentially streamline further exploration and development activities.
"The low-cost acquisition of the additional claim blocks through staking is based on the encouraging preliminary results of phase one exploration at Charlot-Neely announced on 7 September," said chief executive officer Ryan Mee.
"Not only were several areas of high radioactivity, including off-scale scintillometer readings of 65,535 counts per second identified, but new uranium trends Fall-1 and Fall-2 were discovered in the same northeast-southwest trend as the Black Bay fault."
Mee said the additional claim blocks covered a significant length of the Black Bay Fault along with noted historical extensive electromagnetic conductors and high-priority hyperspectral targets, which add to the overall prospectivity of the Charlot-Neely Lake project.
"Our decision to increase our stake in the Project by approximately 63% was driven by two factors - positive exploration results and a buoyant uranium market driven by global net zero commitments, the latter contributing to the spot price of uranium reaching $73.50 per pound, a 12-year high."
At 0832 BST, shares in Fulcrum Metals were up 0.81% at 16.18p.
Reporting by Josh White for Sharecast.com.