Frontier IP portfolio firm Fieldwork raises £0.3m for fruit picking robot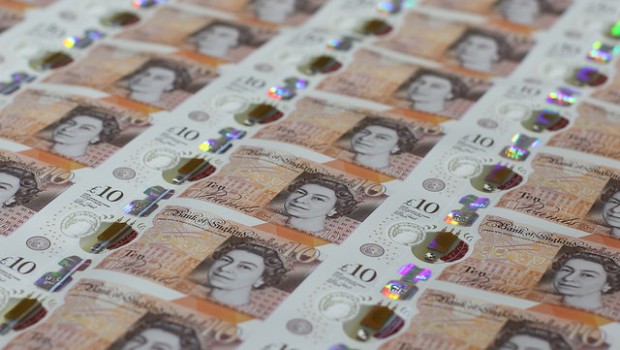 Intellectual property commercialisation company Frontier IP announced on Tuesday that its portfolio company, Fieldwork Robotics, has raised £0.298m through an initial equity funding round.
The AIM-traded firm said Fieldwork would use the proceeds to accelerate the development and scale-up of its novel robotics technology for harvesting soft fruit and vegetables.
A prototype raspberry-picking robot successfully completed two field trials last year in collaboration with Hall Hunter Partnership - one of the UK's leading soft fruit growers.
As part of the fundraising, Frontier IP converted a loan of £48,000 into equity, with £0.25m being raised from new investors.
The funding round valued the University of Plymouth spin out at £5.05m, with the group's 26.9% equity stake valued at £1.36m.
Frontier IP also held outstanding warrants on a further 0.74% of Fieldwork's equity.
Before the funding round, the group held an equity stake of 27.% , which was valued at £0.42m.
The company was initially focused on developing robots to harvest raspberries, with Frontier IP describing them as being more delicate, more easily damaged than other soft fruits, and growing on bushes with complex foliage and berry distribution.
Fieldwork, together with the University of Plymouth, was also developing proof-of-concept robots for other crops following interest from leading agribusinesses.
Work to date had been supported by a £0.55m Innovate UK grant as part of a £0.67m project to develop the multi-armed robot prototype.
Other partners in the project included the University of Plymouth and the National Physical Laboratory.
Fieldwork was incorporated to develop and commercialise the work of Dr Martin Stoelen, who splits his work between the University of Plymouth, where he lectures in robotics and leads the soft and adaptive robotics lab, and as an associate professor at the Western Norway University of Applied Sciences.
He had also led projects to develop cauliflower harvesting robot systems and a tomato picker, which was a project run in partnership with the Shanghai Jiao Tong University.
"Fieldwork has made strong progress in the last year in developing a robot raspberry-harvesting system ready for commercial roll-out," said Frontier IP chief executive officer Neil Crabb.
"We are delighted with the support we have received from the new investors in the company."
Frontier IP corporate director and Fieldwork CEO Rui Andres added that it was a "great pleasure" to see the increasing pace of progress in the robot and the company.
"Fieldwork aims to work with potential customers to bring automated harvesting to a market suffering human labour shortages."
At 1030 GMT, shares in Frontier IP were down 0.73% at 66.51p.