Franco Manca openings underpin Fulham Shore revenue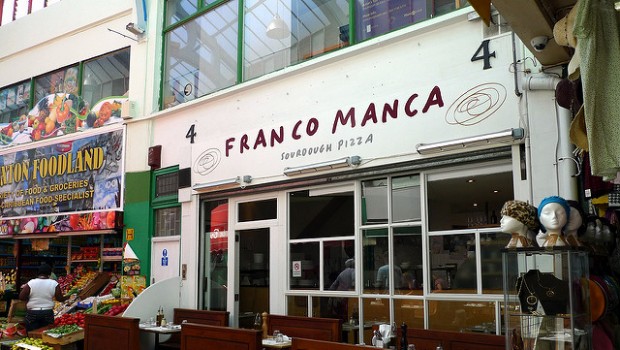 Restaurant operator Fulham Shore reported a jump in revenue on Wednesday as it benefits from new openings of its pizza chain Franco Manca.
In an update ahead of its annual general meeting, the company said revenue in the first 21 weeks of the year is up on the same period last year. At Franco Manco, revenue is being driven by restaurant openings and an increase customer numbers.
Fulham Shore has opened five Franco Manca branches so far this year in Greenwich, Birmingham, Exeter, Leeds and Edinburgh, all of which it said have started "brightly".
At The Real Greek, meanwhile, like-for-like revenues have been down on the year until recently, as the long spring and summer 2018 heatwave has not been repeated.
"Overall, trading for the group in the financial year to date continues to be in line with management expectations," it said.
The company said it is in negotiations to secure a number of sites for the current and next financial year.
"As previously announced, we will continue our policy of funding new restaurant openings largely through internally generated cash flow.
"We continue to see more properties coming to the market at ever lower rents as a result of the current conditions in the wider property, retail and dining out sectors, and will continue to take advantage of these as and when is appropriate."
At 1000 BST, the shares were down 1% at 10.99p.