Flowtech Fluidpower maintains dividend policy after 'disappointing year'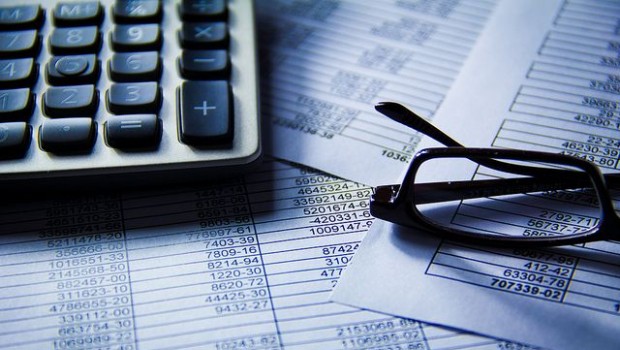 Specialist technical fluid power products supplier Flowtech Fluidpower updated the market on its performance for 2019 on Thursday, describing it as "undoubtedly a disappointing year", adding that volumes inflated as customers built up stock ahead of a Brexit hiatus that did not occur.
The AIM-traded firm said that as the year progressed, it saw a significant slowdown in some of its key end markets - most particularly cyclical services associated to its original equipment manufacturer (OEM) business, which culminated in its profit downgrade on 14 January.
That trend was reflected in industry data from the British Fluid Power Association, the board pointed out, with the latest report showing a decline in distribution revenue of 8% in December and of more than 14% in November for manufacturers within the sector.
Flowtech said its fourth quarter revenue was consistent with that.
For the year ended 31 December, the board said it expected to report group revenue of £112.5m, up 1.2%, and underlying profit before tax of £9.0m, consistent with its announcement on 14 January.
After accounting for the Balu acquisition in March 2018, the organic revenue decline was 1.9%.
"Against this more challenging backdrop we have been taking decisive action to reduce our cost base," the board explained in its statement.
"This comes after an extensive programme of investment in our centralised delivery platform, to integrate fully the most recent acquisitions and prepare for future growth.
"In the last few weeks a major restructuring programme was announced, as we transition warehousing and picking operations to materially more efficient centres."
Overall in the UK, the company said it would be closing four warehousing facilities with the loss of 32 staff.
It said the annualised savings attached to that were estimated at £1.4m, with a £0.8m impact in 2020.
Combined with an additional £0.2m saving from the closure of three of its smaller sites in late 2019, that would produce aggregate annualised savings of £1.6m.
The cash cost of the restructuring was expected to be £1.8m, of which £0.5m was incurred in 2019, with £0.9m relating to capital investment in IT upgrades and additional Kardex racking systems.
"Importantly, we believe there is further scope for significant cost savings, particularly in warehousing, our procurement activity - where we expect to take the number of suppliers down from over 1,000 to around 500 - and the centralising of certain back office functions."
Looking at the balance sheet, the Flowtech board said 2019 was a year in which "great emphasis" was placed on working capital and net debt management.
Despite the disappointing trading outcome, net debt narrowed by £3.3m, after the company paid around £2.6m in earn out considerations relating to historic acquisition activity.
"A combination of strong operational cash flow, the absence of any further payments of deferred consideration, and the continued focus on working capital, should see our net debt reduce again in 2020 and 2021."
Looking ahead, the company said the actions it was taking to reduce costs, and the investments it had made in its central platform, would continue to "strengthen and streamline" its operating efficiency.
"At this stage, we expect revenue for the full year 2020 to be down by low single digit percentage points, with a weak first half largely offset by a return to growth in the second, leaving underlying profit at a similar level to 2019.
"A return to revenue growth in 2021, coupled with further planned cost savings, should deliver significant leverage to both margins and profit."
Finally, given the continued strong cash generation and progress on both working capital and net debt reduction, the board said it was leaving its dividend policy unchanged.
It said it was intending to propose a final dividend which would again deliver 5% growth over the prior year.
Flowtech Fluidpower said it expected to release its preliminary results for the year ended 31 December in mid-April.
At 1624 GMT, shares in Flowtech Fluidpower were up 3.51% at 100.4p.