Finsbury Food scraps dividend amid Covid-19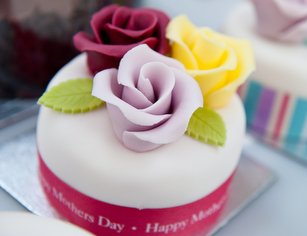 Finsbury Food scrapped its interim dividend on Friday as it said it was unable to give guidance on future earnings due to the coronavirus and that its UK food service business had seen a drop in demand.
Following the "strong" results announced in February, trading in the first two months of the second half of its financial year was tracking in line with market expectations, it said.
However, since then the impact of the government decision to close food outlets, schools and other public places where food is provided has led to a "significant" decline in demand for its UK food service business, which accounted for about 20% of total revenue in FY19.
"While the performance of the largest part of the group, retail, is proving resilient with overtrade in bread and pockets of weakness in cake, trading in our foodservice business is likely to continue to be significantly impacted in the immediate term as a consequence of the closures," it said.
"We are in the very early stages of understanding the impact of the virus on our business and, with the situation being as fluid as it is, it is not currently possible to provide guidance on future earnings."
Considering the actual and expected change in demand across the business, the company is taking actions to manage short-term costs while ensuring it remains "on a sound footing" to deliver on its longer-term growth ambitions. These include the temporary suspension of production at its Kara site in Manchester whilst continuing to service customer sales from stock; the freezing of all discretionary expenditure and capital investment; and "careful management" of cash resources.
In addition, it has decided to withdraw its proposed interim dividend. "While we remain committed to the payment of dividends, we believe it is prudent to conserve the group's cash at this time of heightened instability," Finsbury said.
Chief executive officer John Duffy said: "Despite the group's short-term performance being difficult to predict with any certainty until we have a clearer picture of how Covid-19 will develop, we are encouraged by the healthy demand we continue to see in the larger retail side of our business.
"While the coming weeks and months are likely to be some of the more turbulent we've seen, the fundamentals of the business remain sound and we see no reason to believe the virus will damage the longer-term value proposition of the business."