FDA approves next two phases of Faron's Traumakine trial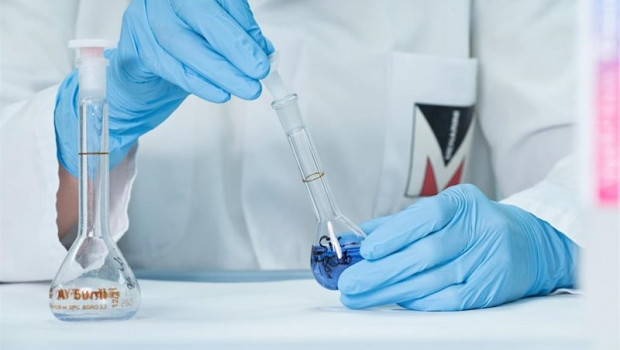 Clinical-stage biopharmaceuticals company Faron Pharmaceuticals announced on Tuesday that the United States Food and Drug Administration (FDA) has approved the phase 2 and 3 'HIBISCUS' trial assessing its intravenous IFN beta-1a 'Traumakine' for the treatment of hospitalised patients with Covid-19.
The AIM-traded firm said that in the study, Traumakine would be used before the current practice of corticosteroids, to prevent systemic inflammatory response syndrome (SIRS) and acute respiratory distress syndrome (ARDS), to improve clinical condition and reduce patient death.
It said the study's sponsorship had now been changed to Faron, with professor Daniel Talmor from Harvard University's Beth Israel Deaconess Medical Center as the principal investigator.
The company explained that the mode of action of Traumakine is, in addition to a profound antiviral effect, to upregulate the cell surface protein 'cluster of differentiation 73' (CD73).
SIRS could be caused by both infectious assaults such as Covid-19, influenza and other microorganisms, as well as noninfectious insults such as trauma, ischemia-reperfusion injury or burns.
Faron said SIRS was characterised by early excessive inflammatory cytokine production, initiated by extracellular ATP, a potent mediator of inflammation and thrombosis, which could also lead to vascular dysfunction, capillary leak and thrombosis, ultimately leading to life-threatening multiple organ dysfunction syndrome (MODS).
The 'Human intravenous Interferon Beta-Ia Safety and preliminary efficacy in hospitalised subjects with CoronavirUS', or 'HIBISCUS', phase 2 and 3 study would be conducted at between five and 10 study sites across the US in hospitalised patients with Covid-19, who did not yet require mechanical ventilation, but maximally low flow oxygen support.
Use of corticosteroids concomitantly with Traumakine was not possible in the study setting, but enabled in a sequenced manner after Traumakine.
The company said it had also applied for new patent protection relating to the induction of CD73 for organ protection, followed by the use of steroids for the treatment of systemic inflammation.
Thus, the best effects of both drugs were optimised in a sequence for patient benefit.
The study would recruit 140 hospitalised Covid-19 patients with 1:1 randomisation, assessing Traumakine against placebo with a primary endpoint of clinical status at day 14.
Secondary endpoints would be clinical status at day 28, and in-hospital mortality at day 28 and day 90.
The study protocol would have an interim analysis once 70 trial subjects had been assessed for the primary efficacy endpoint.
A further assessment of the conditional power would also be conducted in the interim analysis based on the observed result, and the sample size would be adjusted accordingly, allowing completion of the study with confidence for regulatory compliance.
"We are pleased to have received approval from the FDA to commence our phase 2 and 3 HIBISCUS trial of intravenous IFN beta-1a in Covid-19 patients," said chief executive officer Dr Markku Jalkanen.
"IFN beta-1a has previously demonstrated a compelling scientific rationale as the body's first line of defense against viral infections and might be advantageous over current standard of care when given intravenously to patients suffering from Covid-19-induced ARDS.
"This trial will allow us to gain important insights into Traumakine's potential in this particular setting and we believe that this sequential administration of intravenous interferon beta, before corticosteroids, could become a standard of care in the future and as such have filed a patent application to protect the commercial opportunity."
Dr Jalkanen said there had been no innovative new drugs in the field of emergency care for decades, adding that it remained a "highly underserved" area of medicine with regards to therapeutics.
"We strongly believe that vital organs can be better protected by the induction of CD73 and so we are pleased to be continuing the development of Traumakine through a number of important trials and collaborations.
"As such, we are continuing to scale up our manufacturing process with AGC Biologics as we work to create a new, state of the art manufacturing facility for Traumakine."
At 1120 GMT, shares in Faron Pharmaceuticals were up 4.63% at 415.9p.