Faron Pharmaceuticals positive on feedback from 'Clevegen' monitoring committee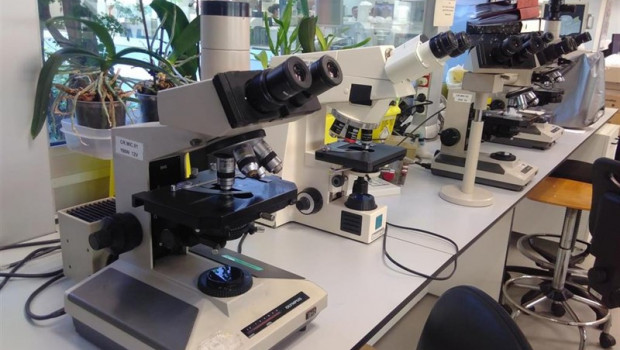 Clinical-stage biopharmaceutical company Faron Pharmaceuticals announced feedback from the 'MATINS' study data monitoring committee on Wednesday, from the ongoing dose escalation study from part 1 of the MATINS trial.
The AIM-traded firm explained that the phase 1 and 2 MATINS clinical trial was investigating the tolerability, safety and efficacy of 'Clevegen', its wholly-owned novel precision cancer immunotherapy targeting Clever-1 positive tumour-associated macrophages (TAM), in selected metastatic or inoperable solid tumours.
It said the study data monitoring committee had reviewed the safety data of all treated 11 patients and associated biomarker analyses, and the company had received advice to continue the study as planned with some notes.
Those notes included confirmation that Clevegen had a "good tolerability" across all dosing levels, with no dose limiting toxicity observed, and a maximally tolerated dose had not been reached.
Immune activation was observed in all 11 subjects measured following treatment with Clevegen, and was observed as increased circulating CD8+ T cells and CD8+/CD4+ ratio, decreased regulatory T-cells, or a "substantial increase" in mobile natural killer cells in the blood.
In addition, an increase in circulating B-cells was observed during cycles three and four of the treatment, which Faron said was an "essential part" of complete adaptive immune response.
The data monitoring committee also observed that lower doses could potentially induce a stronger immune response than the higher doses.
As a result, the committee proposed a new test dosing concentration of 0.1 mg/kg instead of a higher concentration of 20 mg/kg, which had previously been considered.
Faron said that was most evident in the activation of natural killer cells - the "first line of defence" of the immune system.
The firm said it would adopt the data monitoring committee's advice, and had decided to expand part 1 to around 30 patients in total to determine optimal dosing before moving to part 2.
It said it expected that at the conclusion of part 1, five patients would have been treated in each dose level cohort.
Now that a safe dose range had been confirmed, Faron said it believed that the remaining patients for the trial could be recruited "relatively quickly".
The expansion had no impact on US Investigational New Drug filing, the board confirmed, which it said was progressing as it had previously announced.
"We are encouraged by the guidance given by the MATINS study data monitoring committee," said Faron chief executive officer Markku Jalkanen.
"Good safety was the first priority of Part I and now we have obtained that status.
"We are also extremely happy to see that FP-1305 is very active at low doses and that the highest dose may not be the optimal."
Dr Jalkanen said the company believed it could recruit those extra patients rapidly, to obtain additional data to select the optimal dose for expansion cohorts.
"If the optimal dose really is between 0.1 and 1.0 mg/kg, it provides an unusually high safety margin for stand-alone Clevegen treatment or in combination with other cancer therapies."