Faroe Petroleum fully funded for developments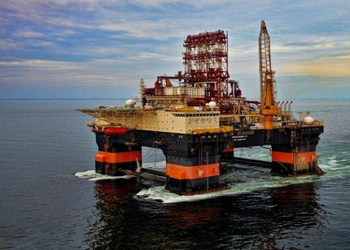 Aberdeen based company Faroe Petroleum reported on Tuesday that it is fully funded for ongoing developments following a significant divestment.
The independent oil and gas company said it had sold a 17.5% stake in Fenja oil field to Norwegian company Suncor Energy Norge for $54.5m on Monday, bringing in enough funds to continue projects Oda, Njord Future, Bauge and Fenja.
The company has retained a working interest of 7.5% in the Fenja field.
Graham Stewart, chief executive of Faroe Petroleum, said: "this will decrease our future capex on Fenja from an estimated £232 million to approximately £70 million. As a result, and with our existing cash position and unused debt, we are now fully funded for the operated Brasse project, which remains uncommitted at this stage, as well as our committed and ongoing Norwegian development projects."
The company also reported a 20% increase in 2P reserves to 97.7 mmboe at the year end, having adjusted for the Fenja divestment.
Faroe also expects to have new wells on stream in February, with two already drilling and a further three planned under its high quality E&A drilling programme.
"As we embark on another very busy year for the business, Faroe is again well positioned to capture the growth opportunities which we continue to generate from our balanced portfolio of development and exploration and appraisal opportunities," said Stewart.
As of 0853 GMT, Faroe Petroleum's were up 0.5% at 100.20p.