Falcon confirms pause of operations at Kyala Well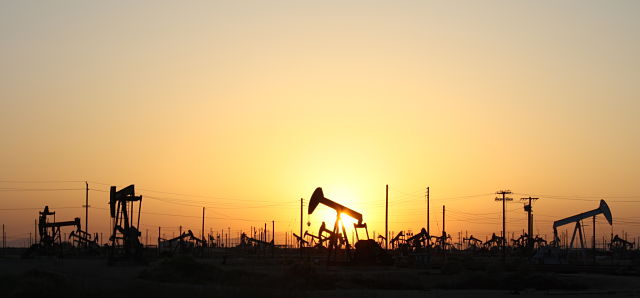 Falcon Oil & Gas updated the market on its operations at the Beetaloo project in Australia's Northern Territory on Thursday, in light of the Covid-19 coronavirus pandemic.
The AIM-traded firm said that, following the successful completion of drilling operations including cementing and casing of the horizontal well section of the Kyalla 117 N2-1H ST2 well, the joint venture had completed the installation of water monitoring bores.
Preparatory work had continued towards the next phase of operations, which would include the fracture stimulation of the Kyalla Well.
Falcon said that, given the "unprecedented circumstances" brought about by Covid-19 in recent weeks, the joint venture had made changes to its operations to protect the health and wellbeing of Origin Energy employees, contractors and communities across the Northern Territory.
Adhering to the latest guidelines and advice from the Northern Territory and federal governments on health and safety and social distancing were said to be of the "utmost importance" to the joint venture, with all present on site observing health authority requirements.
Following the implementation of the necessary control procedures, Falcon said the joint venture had now elected to temporarily pause activities at the Kyalla Well site, reducing those on site to essential personnel only, while ensuring the required regulatory and environmental management conditions to monitor and maintain the site could be met.
The joint venture planned to resume activities in the latter half of 2020, it said, and during that interim period it would use Northern Territory-based employees and contractors to undertake civil and other works in preparation for the resumption of activities.
Falcon said the joint venture remained committed to the Beetaloo project which, if successful, had the potential to deliver long-term economic and social benefits for the Northern Territory, with the board saying it was encouraged by the positive results to date.
However, it added that the circumstances presented by Covid-19 had led the joint venture to conclude that the focus at the current time needed to be to protect the people and communities of the Northern Territory.
"We find ourselves in unprecedented circumstances due to Covid-19 where it is imperative that the JV acts responsibly and quickly to ensure the health and safety of people and communities," said chief executive officer Philip O'Quigley.
"While the joint venture is committed to the Beetaloo project and results to date are encouraging, the focus at this time must be on the health and safety of people."
At 1142 GMT, shares in Falcon Oil & Gas were down 6.04% at 7p.