Facilities by ADF performs 'strongly' in year since IPO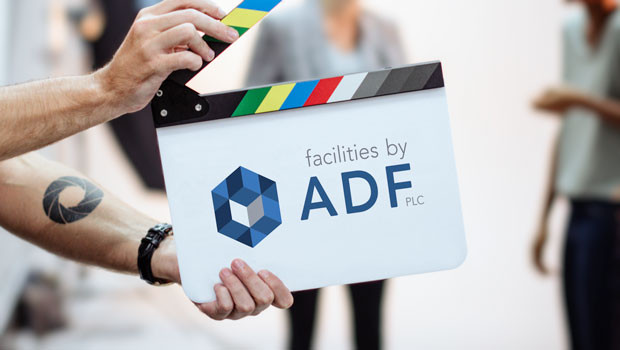 Film and television production facility specialist Facilities by ADF described a "strong performance" in its first full year as a listed business in a trading update on Tuesday.
The AIM-traded firm said high levels of fleet utilisation during the period led it to expect that 2022 results would be in line with current market expectations.
ADF raised £15m at its initial public offering (IPO) in January last year, and had invested £8.9m in new revenue-generating fleet, with capital expenditure likely to remain at the same level in 2023 as it looked to "keep up" with demand and drive further growth.
Revenue for the year was expected to be £31.4m, while adjusted EBITDA was set to total £7.9m.
Its board put those figures down to "continued positive momentum" across the business in the second half.
ADF said its distribution of productions in the first half saw a larger number of shorter productions, more geographically spread than in the same period of 2021, resulting in additional budgeted transport costs for moving equipment between productions.
In the second half, the company worked on 30 productions that were larger and more clustered around London.
Overall, from the 76 productions for the year, the group said it generated an average revenue value of £0.39m per production.
The 2023 order book indicated a continuation of the second-half trend, the board said, with larger productions with a higher revenue per job.
In response to increased demand for ADF's services, the firm said it expanded its geographical reach to ensure it could continue to deliver a high level of service for its customers and partners.
The company opened a new office at Pioneer Film Studios in Scotland, and doubled its capacity at its Bridgend manufacturing facility.
In November, ADF completed the acquisition of Location One - the UK's largest integrated television and film location service and equipment hire company, with integration progressing as planned.
The company said the acquisition would enable further expansion across the UK, and was bringing "highly complementary" services to ADF, providing cross-selling opportunities to the enlarged group, as well as delivering efficiencies through central services.
ADF said it had also now opened its new flagship five-acre operational hub at Longcross, Surrey, which was located to serve all major studios near Longcross, including Shepperton, Pinewood, Leavesden and Elstree.
Looking ahead, the board said that with a healthy sales pipeline, growing network of contacts, and positive market backdrop, the board was confident that the group's progress over the last year was set to continue in the coming 12 months.
"I am incredibly proud of the successes achieved during our first full year as a listed business by our fantastic team, against a challenging economic backdrop," said chief executive officer Marsden Proctor.
"We delivered on our growth strategy through the successful acquisition of Location One, substantial investment in our fleet and geographic expansion across the UK."
Proctor said the prospects for ADF were "increasingly positive", adding that it entered 2023 in a "very strong position" with "considerable momentum" across the business.
"We have a growing addressable market, an expanding network of contacts, an enhanced offering and a high-quality business model driving growth in group revenue.
"These factors, coupled with a strong order book, underpin the board's confidence in the long-term success of ADF."
ADF said it expected to announce its audited full-year results for 2022 in May.
At 1336 GMT, shares in Facilities by ADF were up 3.21% at 56.25p.
Reporting by Josh White for Sharecast.com.