Eve Sleep flags customer services 'challenges', shares plunge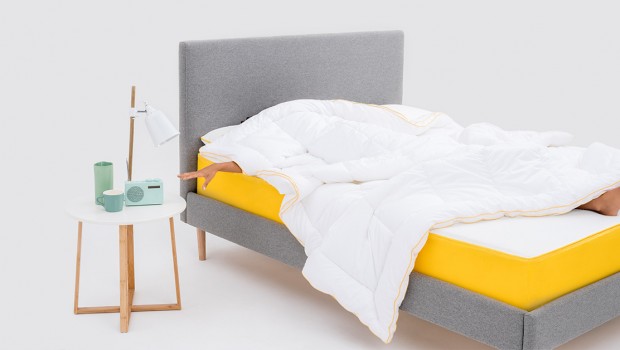 Shares in Eve Sleep tumbled on Wednesday as the mattress retailer warned of "challenges" caused by a spike in Covid cases.
Updating on trading for the year to 31 December, the AIM-listed firm said UK and Ireland revenues rose 10% to £22.5m, or by 22% on pre-Covid comparatives. Group revenues rose 6% year-on-year to £26.6m.
Full-year EBITDA losses widened to £2.9m from £2.0m in 2020, although Eve said the figure was in line with expectations following increased marketing investment. It was also an improvement on 2019's £10.7m loss.
However, the firm - which sells its mattresses direct to consumers - added that while it had been able to "navigate" industry-wide supply chain issues, the pandemic had caused "challenges" over the festive period.
It said: "In the Christmas trading period, high levels of Covid infection placed additional strain on the delivery network, resulting in customer service challenges.
"We believe these challenges will be short lived and reflect the current peak of absence due to illness across the delivery network, and hence foresee customer experience returning to our usual high levels over the next few months."
The shares fell sharply following the update, and by 1330 GMT they were down 26% at 2.59p.
Eve also acknowledged the "increasing pressures" on discretionary income in the current year, caused by the rising cost of living.
But it added that the year had "started well, with the group continuing to show growth against challenging comparisons with last year's January lockdown" and remained on course to reach breakeven this year.
Cheryl Calverley, chief executive, said: "While Covid has put temporary challenges at the door of the delivery network, and a resulting pressure on our customer service team, Eve's unique strength is our supportive culture. This has seen an 'all hands on deck' mentality to addressing these customer issues.
"Eve is fast evolving into a unique, digitally-led retail business. This transition is expected to accelerate, becoming more evident in 2022 as brand consideration continues to grow alongside the launch of new products and services, with the resulting improvement in customer repeat rates.
"As a result, we expect to move the UK and Ireland business to breakeven in 2022."
FinnCap called the trading update "positive", adding: "The UK and Ireland revenue has continued to increase year-on-year, and given the ongoing benefits of the strategic rebuild programme and the broadening of the product range, the statement reiterates management confidence in a breakeven position being achieved in the current year.
"As a result, we have introduced a forecast for 2022 that reflects a 45% reduction in the EBITDA losses, to £1.6m."
FinnCap is Eve's nominated advisor and broker.