Essensys confident in future after year of growth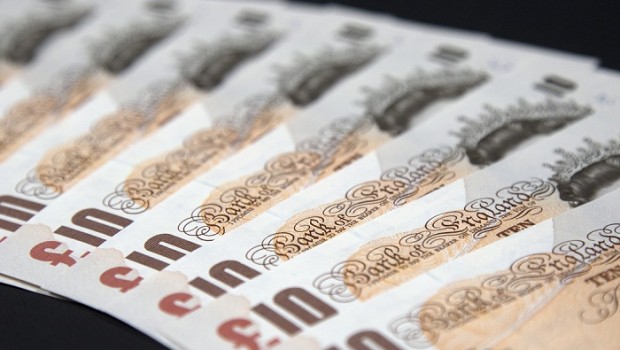 Flexible workspace software-as-a-service (SaaS) and cloud services provider Essensys reported a 26% improvement in revenue in its full-year results on Tuesday, to £20.6m.
The AIM-traded firm said its recurring revenue was also 26% higher year-on-year for the 12 months ended 31 July at £16.3m, while its run rate annual recurring revenue was up 27% at £17.3m.
It did swing to a statutory loss for the year of £1.4m, from a profit of £0.4m in the prior year, while its adjusted EBITDA grew by 31% to £4.2m, with the company's adjusted EBITDA margin improving to 20.4% from 19.5%.
Essensys said its profit before tax, pre-exceptionals, surged 175% to £1.1m from £0.4m in the prior year.
The firm's loss per share totalled 3.7p, compared to profits of 1p in the prior 12-month period, while the board proposed nil dividend per share in the company's maiden results as a listed entity.
Net cash at year-end stood at £2.7m, swinging from net debt of £3.8m a year earlier.
On the operational front, Essensys noted its successful initial public offering on AIM in May, with £28m total funds raised from the oversubscribed offering, and £14m in gross proceeds retained by the company.
It also said it had accelerated its investment in long-term organic growth and international expansion, reporting that in the United States its west coast office was now operational, with an expanded sales team and the expansion of 'essensysCloud'.
In Vietnam, the company said its offshore development capability had been expanded to drive product development, and in Europe, its 'Connect' offering had entered the European mainland.
The board also said it had de-risked in a bid to underpin its future growth, with existing customers continue to grow and "strong" momentum of new customer wins reported.
Essensys said it had a total of 358 Connect live sites at year-end, which was a rise of 38%.
Looking ahead, the board said it had "excellent" pipeline visibility, with 64 Connect sites contracted for delivery post-year end.
It added that it had a "strong" sales pipeline from new and existing customers, underpinning its confidence for 2020.
"I am delighted to announce strong maiden results for Essensys," said chief executive officer Mark Furness.
"We have a simple vision - to power the world's largest community of tech-driven flexible workspaces.
"We are at the beginning of the adoption curve for flexible workspaces, with market penetration expected to reach 30% in 2030, compared to current levels of around 3%."
Furness said the company's performance reflected "strong demand" for its technology offering to the flexible workspace industry.
"We have deployed our IPO proceeds in line with our plans to support long-term organic growth and capture our market opportunity.
"As a result, we have significantly evolved our presence in the US, grown our product development capabilities and extended our European presence for Connect."
Growth in the existing customer base was underpinning future resilience and growth, he added.
"This, aligned to a strengthening market backdrop and an encouraging pipeline from new customer wins, supports the board's confidence in further progress in the 2020 financial year."
As at 1027 BST, shares in Essensys were up 5.06% at 166p.