Escape Hunt wriggles higher as new sites enjoy 'bright spot'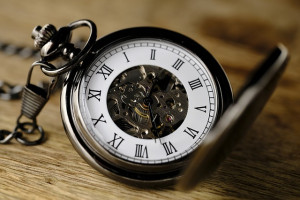 Escape Hunt on Wednesday reported that its eight new owner-operated sites are beating profit expectations amid an "excellent trading performance" over the Christmas period.
The company, which offers themed rooms where players or corporate teambuilders have to solve clues in order to 'escape' before the clock runs out, said the three sites it opened in March continued their strong performance while five that were opened in the final quarter showed "positive early signs", with both sales and EBITDA "well ahead" of board expectations.
As such, the AIM-listed company is confident that full year group results for the year ended 31 December will be in line with board expectations.
Chief executive Richard Harpham said: "We are delighted with the inaugural performance of our owner-operated sites, and especially over the Christmas period, which provides further evidence that experiential leisure is a bright spot on the high street as consumers seek out experiences. The strong pre-bookings for Doctor Who themed escape games also demonstrates the appeal of Escape Hunt's IP strategy."
A total of 38 rooms were open across all of the group's owner-operated sites by the end of the year and Escape Hunt plans to open a further 15 rooms throughout the first half of the current year, including the first of its Dr Who-themed rooms which opened in Bristol to "a high level of pre-bookings" in the post-period end.
The company's net cash position was £2.6m at 31 December, down from £10.7m at the same point the year before.
A note from analysts at Peel Hunt said that, while the business was difficult to assess as it remains in the early stages of its development, the top rating TripAdvisor reviews achieved by the four sites that had been open the longest suggested a good customer response.
"Management continues to assess its roll out strategy from a position of strength with the business well on the way to profitability and £2.6m of net cash at the end of 2018 (before opening additional rooms within the estate, as discussed above). Escape Hunt is in the sweet spot of the boom in experiential leisure and one of the few ways to play this theme in public markets," said the note from Peel Hunt.
Escape Hunt's shares tiptoed up 2.29% at 89.50p at 0854 GMT.