Escape Hunt seeks £4m to tap UK escape room craze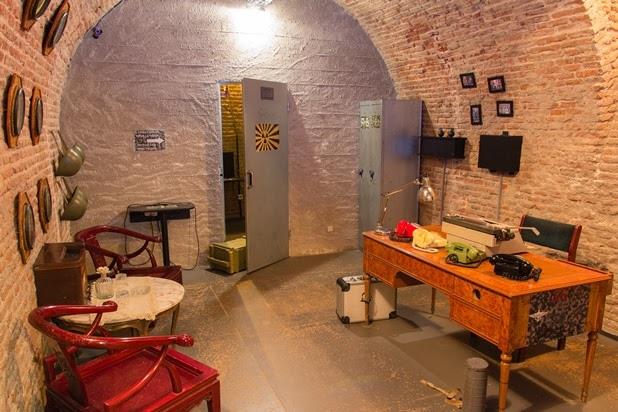 Escape Hunt plans to raise at least £4m to open more sites to tap into the growing craze for escape rooms in the UK.
The company said it would place 6.6m shares at 60p a share with investors, a 1.6% discount to the 10 May closing price. It will use more than two-thirds of the money to open 16 owner-operated sites over the next three years in the UK. The rest of the money will be for working capital but if more than £4m is raised the extra will be used to speed up the roll-out.
The AIM-listed company's directors will buy about £41,000 of the shares.
Escape Hunt announced the fundraising as it reported losses more than doubling in the year to the end of December. The annual pre-tax loss was £9.98m compared with £4.13m a year earlier. The company accounted for £3.7m of amortisation for intellectual property, £2.3m of impairment charges and £0.3m for closing its Bangkok branch.
Revenue rose to £2.2m from £872,000, supported by the first full-year of owner-operated sites in the UK.
Escape rooms lock teams in a room for an hour and require them to unlock a puzzle to break out. Escape Hunt has 51 escape room sites in more than 20 countries. It is concentrating its expansion plans on the UK which is less advanced than in Asia, the Americas and some European countries such as Hungary.
Escape Hunt said: "The company now wishes to move to the next phase of its development by leveraging off its reputation as a market leader in what is still a fragmented market and to take advantage of the growth in consumer demand for experiential leisure."
The company said high street landlords are increasingly willing to make one-off contributions when leases are signed. The planned roll-out would give Escape Hunt 25 UK sites, each with six rooms, by 2021. After that there is scope to double the business to 50 sites, it added.