Ergomed earnings rise as it begins Covid therapy testing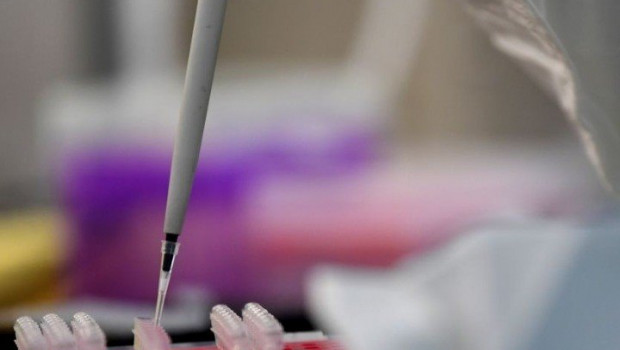 Pharmaceutical services company Ergomed reported a 26.1% improvement in its revenue to £68.3m on a comparable basis in its full-year results on Wednesday.
The AIM-traded firm said revenue growth in its pharmacovigilance (PV) division was up 28.6% to £35.4m for the 12 months ended 31 December, while in clinical research outsourcing (CRO) it grew 23.6% to £32.9m.
It said its gross profit was 53% higher at £29.5m, while adjusted EBITDA surged to £12.5m from £2.3m in 2018.
Basic earnings per share were 12p for the period, swinging from basic losses of 20p per share 12 months earlier.
Cash and cash equivalents at year-end were 174.8% higher at £14.3m, while the order book consisted of £124.1m of future contracted revenue, up 13.6%.
Looking at its operations, Ergomed said a targeted services business strategy around its core expertise had generated "strong" growth across the business.
It noted that it had strengthened its management team and board through the appointment of senior leaders with "significant" industry experience and "proven" track records in building international businesses.
Ergomed said it had continued its focus on business development and cross-selling opportunities, which resulted in double digit order book growth and "enhanced confidence" in its revenue pipeline for 2020.
It highlighted the post year-end acquisition of Ashfield Pharmacovigilance for $10m in cash, which it said would expand PrimeVigilance's geographical reach to North America and enhance the platform for broader clinical services in the region.
The company also initiated a study post year-end at the Papa Giovanni XXIII Hospital in Bergamo, Italy of siltuximab - an interleukin-6 targeted monoclonal antibody - for the treatment of patients with serious respiratory complications caused by the Covid-19 coronavirus.
It had also agreed a new three-year, multi-currency £30m credit facility with its bankers since year-end, to facilitate the pursuit of its growth strategy.
On the subject of the Covid-19 coronavirus pandemic, Ergomed said it was monitoring the rapid development of events in relation to the outbreak.
To date, it said it had not seen a material impact on the business.
Plans for financial risk mitigation were in place, it explained, and would be implemented should that become necessary.
The group said it had a "strong" balance sheet and a £30m credit facility, adding that it was "a resilient business" in the face of the risks posed by the pandemic.
"2019 has been a transformational year for Ergomed, delivering strong financial results and executing our focused strategy to become a leading global provider of specialist services to the pharmaceutical industry," said executive chairman Dr Miroslav Reljanović.
"We performed strongly across the business and the post year-end acquisition of Ashfield Pharmacovigilance was a major strategic step for Ergomed in the US and in expanding our global presence.
"A substantial improvement in our profitability and cash resources, our significantly increased order book and new credit facility position Ergomed with financial resilience and a solid platform from which to achieve growth over the long term."
Dr Reljanović said the group was "monitoring closely" the rapid development of the coronavirus outbreak.
"Covid-19 represents an unprecedented global healthcare challenge and we are proud to have been able to so rapidly play an integral role in establishing a clinical trial with a hospital at the heart of the outbreak in Bergamo.
"We hope we will be able to bring our expertise and proven capabilities to bear in advancing drug development in the field and improving outcomes for patients."
At 1501 GMT, shares in Ergomed were up 9.97% at 359.6p.