Ergomed earnings above expectations at year-end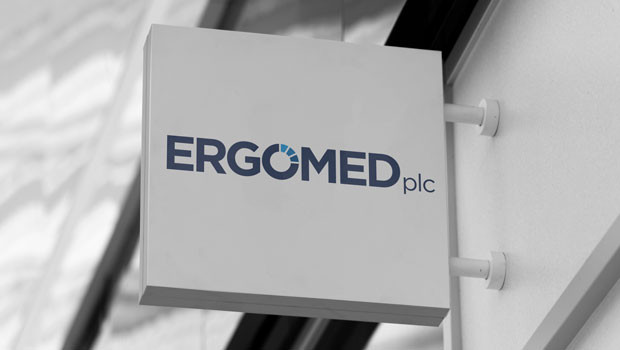 Pharmaceutical services provider Ergomed said in a trading update on Tuesday that adjusted EBITDA for 2021 was set to be ahead of current market expectations, reflecting what it called "excellent" operational execution and profit focus across the business.
The AIM-traded firm said revenue in the key United States market grew 59.5% over the prior year on a reported basis, and 71% on a constant currency basis.
It said the "excellent" trading performance seen in both its pharmacovigilance (PV) and clinical research organisation (CRO) businesses during the first half continued through to the year-end, resulting in a strong order book at the start of 2022.
Revenues for the year ended 31 December were expected to be around £118.6m on a reported basis - an increase of 37.3% over the prior year, and achieving market expectations despite continuing foreign exchange headwinds.
On a constant currency basis, revenues were expected to be £124.7m - an increase of 44.3% over 2020.
The CRO division, including the December 2020 acquisition of MedSource, saw total revenue increase 85.6% to £58.1m.
Excluding MedSource, the CRO division revenue increased 26.2% to £38.1m on a reported basis, and by 33.4% to £40.3m on a constant currency basis.
The PV division saw revenues increase 9.8% overall to £60.5m on a reported basis, and by 14.2% to £62.9m on a constant currency basis.
Ergomed said the strong revenue growth and continued focus on profitability in 2021 were expected to result in adjusted EBITDA for 2021 being ahead of current market expectations.
Both the PV and CRO order books showed "robust growth" during 2021, the board said with the firm's total combined order book at 31 December expected to be about £240m - up 24.2%, and providing "excellent visibility" of contracted revenues for 2022 and later years.
The company said it continued to be strongly cash generative and debt-free, with cash and equivalent balances of £31.2m, up £12.2m, and unused banking facilities of £30m.
Ergomed said its outlook for 2022 was positive, as the board explained that it was "strongly positioned" in the "resilient and fast-growing" rare disease, oncology and pharmacovigilance sectors, now had a "significant" presence in the largest pharmaceutical market globally in the US, and was delivering "excellent" operational execution across the entire business.
"Ergomed has delivered another outstanding year operationally and financially, with results ahead of market expectations," said executive chairman Miroslav Reljanović.
"Our further significant organic growth demonstrates the strength of our positioning in our key markets and was augmented by the contribution of our latest successfully integrated acquisitions, particularly in the US."
Dr Reljanović said the company was starting 2022 with an "exceptionally strong" platform, including a robust order book, a track record of delivery and an offering that met the needs of a growing market.
"Ergomed is firmly positioned for further growth, both organically and through mergers and acquisitions, via geographic expansion and broadening of our service offering.
"We remain extremely confident in our future as a leading global provider of specialist pharmaceutical services."
Ergomed said it would provide further details of its 2021 performance in its preliminary results in March.
At 0914 GMT, shares in Ergomed were up 10.9% at 1,175p.