Eqtec signs heads-of-terms for Deeside project transaction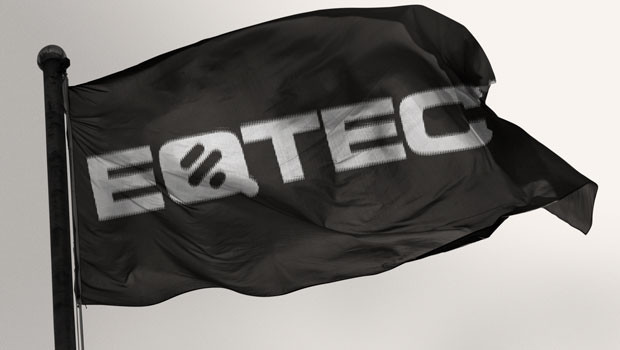 Hydrogen, biofuels and alternative energy technology company Eqtec announced on Monday that it has signed non-binding heads of terms with Deeside WTV and Logik Developments for the acquisition by a publicly-quoted corporate investor of the project at Deeside, Flintshire.
The AIM-traded firm said the project includes a waste reception plant, an anaerobic digestion facility, and an Eqtec advanced gasification technology facility.
It said that, to facilitate the transaction, Deeside WTV and Logik agreed to further extend the longstop date specified in the share purchase agreement signed on 7 December 2020 to 28 February next year.
The agreement of the heads of terms was in line with the company's stated strategy to focus its efforts on high-margin technology and innovation services, engaging partners and customers to develop and fund the capital projects that would deploy Eqtec's technologies, the board said.
It followed a similar move announced on 21 September about its Southport project, where it signed new agreements that would release it from the requirement to purchase the project company, while ensuring it received outstanding development fees and future technology sales and engineering services fees.
"The Deeside project has gathered significant momentum and once funded should progress steadily toward financial close," said chief executive officer David Palumbo.
"We have top-tier partners working with us, strong support from local stakeholders and our feedstock and offtake arrangements ready to contract.
"In addition to being an exciting, multi-technology plant, Deeside will also be one of our first RDF plants and we believe the most efficient RDF-to-energy plants we know."
Palumbo said the firm was also "happy" to "formally focus" Eqtec's role on its core capabilities of technology development and engineering, with a degree of broader project development as required to support the project.
"Not only does this release us from capital investment commitments that come with sustained special-purpose vehicle ownership, but it accelerates progress with our business strategy, toward becoming exclusively a technology innovator and licensor."
At 1401 BST, shares in Eqtec were up 1.33% at 0.38p.
Reporting by Josh White at Sharecast.com.