Enteq Upstream trades in line amid oil price fluctuation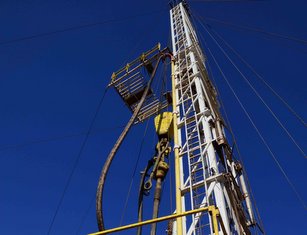 Energy technology company Enteq Upstream said on Thursday that its trading results for the year ended 31 March were expected to be in line with expectations, with revenues in the region of $5.0m and a breakeven adjusted underlying earnings performance.
Enteq noted that the markets in which it operates had been affected by both dramatic swings in oil prices, from a 10-year low of roughly $16 in April 2020 to around $60 at the end of March, and fluctuations in the number of active drilling rigs in North America, dropping from 1,025 in March 2019 to 664 in March 2020 and then down to a low of 251 in July 2020 before recovering to their current position of 430.
However, following the recent oil price recovery and a subsequent upturn in activity in North America, Enteq said it has now received repeat orders from "well-established operators" in North America, in addition to further Eastern Hemisphere progression in China, the Middle East and Asia. Further sales were also made for the supply of equipment into the geothermal energy sector, a key market for the firm.
The AIM-listed group's cash balance as of 31 March was $8.1m, down from $10.2m at the same time in 2020, reflecting planned ongoing investment during the year into its rental fleet, engineering projects and product development.
Elsewhere, Andrew Perry over as chief executive on 1 April, while founder and outgoing CEO Martin Perry moved over to the chairman's role. Former chairman Iain Paterson will continue on with the group as a non-executive director.
As of 1000 BST, Enter shares were down 2.90% at 16.75p.